The pensions boss with the world's hottest nextdoor neighbour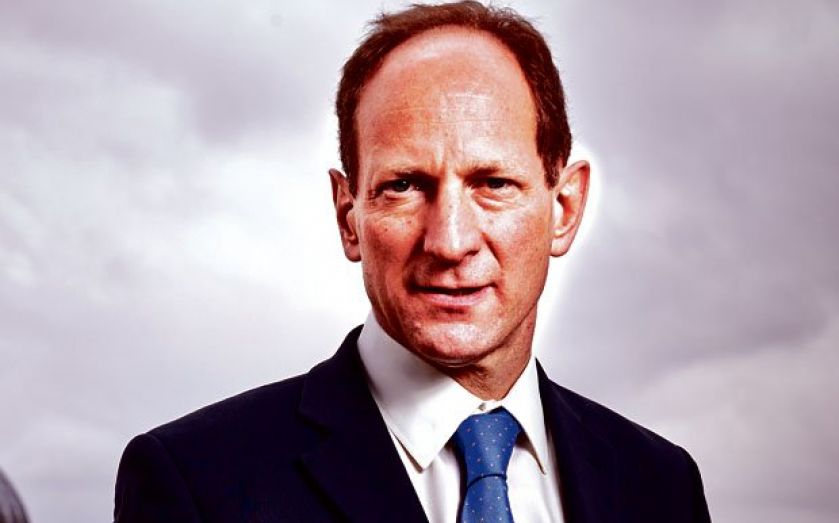 Scottish Widows' chief executive Toby Strauss talks adverts and Osborne's annuities shake-up
THE INSURANCE industry has been allowed to fly under the radar for a number of years, but things are about to change. George Osborne's Budget, in which he announced a sweeping overhaul of the pensions industry, has annuities providers reaching for their calculators to try and figure out just how badly businesses will be hit – not to mention what their customers might do with their new-found freedom.
"There's no doubt this was a last minute decision," chief executive of Scottish Widows Toby Strauss says. "These changes will be good for customers, but they have come out of the blue and things will be unclear for a while."
Scottish Widows is better placed than most to cope with the changes. Strauss says the business is well-balanced, and that he has been working on overhauling the way it delivers annuities for a while. "We are on a journey to get to a better place, to focusing on customers; annuities is a good example of us not doing that," he admits.
Since he arrived at Lloyds Group in 2011, Strauss has focused on the need to simplify annuities to make sure customers get value for money, something he admits doesn't happen in the industry at the moment. He talks excitedly of bringing the cloaked widow associated with the company back to our TV screens, and of growing the brand into a trusted expert provider.
"People trust in the brand big time," he explains, "We're human because of the widow and our competitors don't have that – they're just a label. In this world of competitiveness and lack of consumer confidence that sort of thing matters a lot."
The new widow is actress Amber Martinez, the fourth to wear the distinctive black and red cape since 1986.
"There was quite a lot of discussion about what the right widow was," Strauss explains, nodding to the picture of Martinez which stands on a sideboard in his office.
"The strong feedback was girl-next-door. Actually, we've settled on attractive girl next door!"
The new advert aims to persuade a younger demographic to get thinking about retirement, Strauss explains.
"People don't want to engage with this stuff. They don't want to spend their lives thinking about financial services, they just want to know it's sorted – and you have to play to that."
He accepts that the good old days of a lump-sum payout from a final salary pension are over for the vast majority of people, and seems genuinely concerned about what will happen to those who don't save when they're young.
"The pension system needs reforming," he says, "But we would like it reformed in one go, rather than in bits and pieces, because it's already incredibly confusing and each reform makes it more confusing, not less."
While the changes to annuities may have come out of the blue, Strauss is confident that providers will adapt, but admits it's hard to know how many people will choose to buy similar products in the future.
"Retirement is changing so fundamentally, we need to be able to help people plan for their retirement."
"It's a big issue for us but it's also a big societal shift and people have never had to think about it before. It's complicated," Strauss admits, echoing the shadow chancellor Ed Balls as he warns: "If you get your decisions wrong they are big decisions."
He highlights the importance of an increase to Isa limits, which will encourage saving, adding that he believes more people will start to put their money in property, particularly buy-to-lets. "There could be a risk of a property boom, but these things are all up in the air," he adds.
So does he enjoy his job? "Insurance is complicated but I enjoy it. If we get it right we'll change a lot of people's lives for the better."
CV TOBY STRAUSS
Born: 1961
Career:
Toby joined Lloyds Banking Group in October 2011 as group director for Insurance and CEO of Scottish Widows. Before joining Lloyds, Toby was UK Life CEO at Aviva and prior to this he was chief operating officer for UK Life. He joined Aviva in 2008.
Other interests:
In April 2013 Toby was appointed as a Trustee of Macmillan Cancer Support.