Ocado's growth slows but first profit is in sight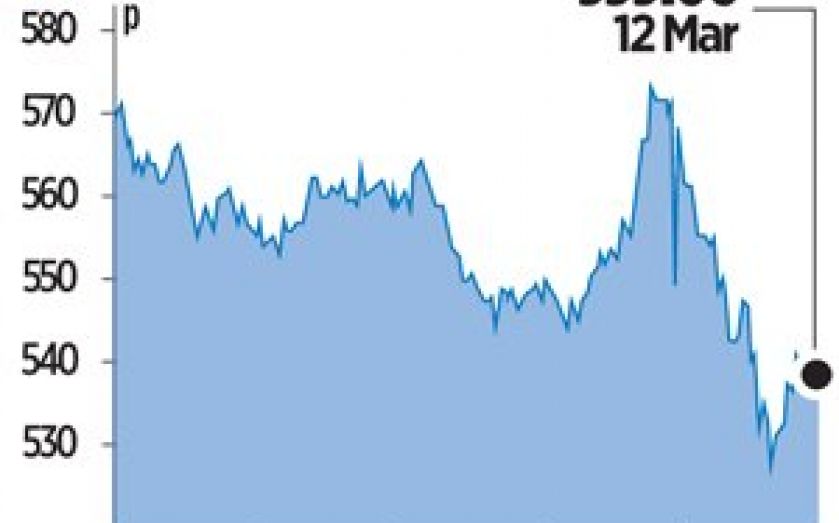 ONLINE grocer Ocado yesterday said it was on course to report its first ever annual profit this year after strong first quarter sales.
Retail sales rose 18 per cent to £218m in the 12 weeks to 23 February. However, this was below what analysts were expecting and a slowdown on the 20.1 per cent growth enjoyed in the pre-Christmas trading period.
Shares fell 2.18 per cent yesterday but are still more than 270 per cent above their value 12 months ago when the £216m tie-up with Morrisons was announced.
Finance chief Duncan Tatton-Brown said: "We believe [the online grocery market] is growing at around 15 per cent. So we flagged to our investors that we expect to grow at that rate or slightly ahead in the year that we are in and in the first quarter we clearly delivered that."
Earlier this month Tesco announced an assault on online delivery fees and pledged to match its competitors' prices, which analysts suggested could hurt Ocado.
However Tatton-Brown dismissed the these concerns: "We won't track Tesco directly because we think we are already at least as competitive or if not more competitive than them."
He added that Ocado was trialling free delivery slots on Wednesday in certain catchment areas, which it could roll-out nationally.
Average orders per week rose 18.4 per cent to 155,152, though average order size dipped 0.4 per cent to £117.53.
Ocado has not made an annual pre-tax profit since it was founded in 2000.