Nigel Farage says he won't quit as Ukip leader, despite calls to resign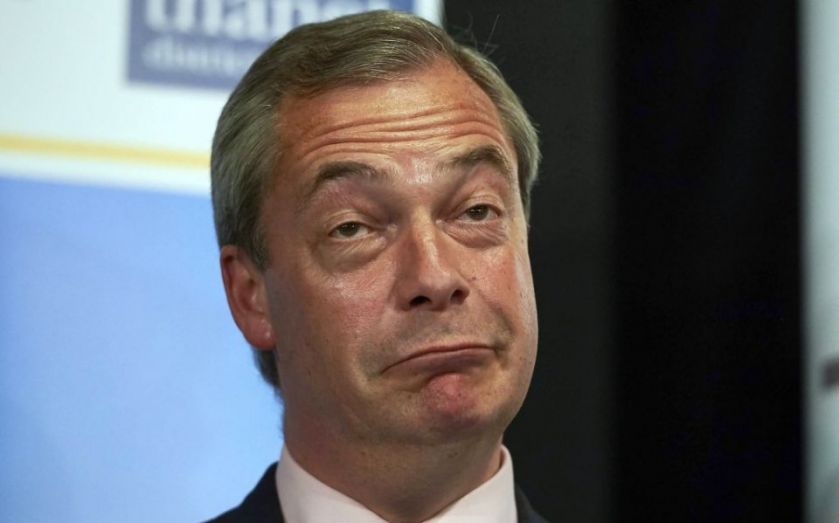 He resigned, he unresigned, and now some Ukip members want him to resign again. But that won't happen, Nigel Farage revealed during Question Time this evening.
As leader of the party, he said the level of support shown to him was "phenomenal", and that leaving just as David Cameron starts to negotiate Britain's EU membership would be a "massive mistake".
He also said the £650,000 offered as part of a scheme for minor parties should not be accepted by Ukip, following arguments within the party about the public funding money.
Division inside
When Farage initially stood down after failing to win the Thanet South seat, the party refused to accept his resignation. A few days later he returned as leader, saying "If the NEC [national executive committee] back me what am I to do?"
This has divided opinion within the party, with some, including deputy leader Suzanne Evans and donor Richard Desmond, declaring their support. Others, meanwhile, have been more sceptical about his swift return.
Treasurer Hugh Williams, donor Stuart Wheeler and ex-MEP Godfrey Bloom have all suggested he leaves. Earlier today, MEP Patrick O'Flynn said Farage had fallen under the influence of "inexperienced advisers".