Nigel Farage looks forward to a European holiday in new spoof video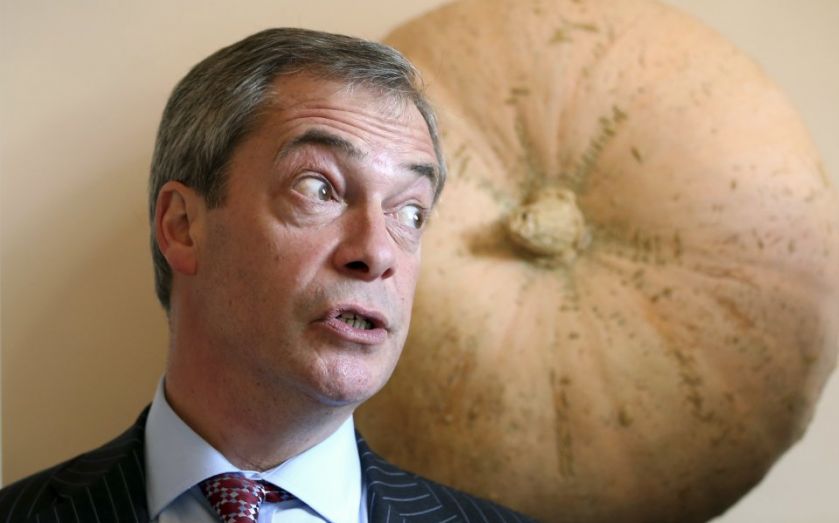 Nigel Farage, the leader of the UK Independence Party, is the subject of a new controversial ad campaign from the travel web-site Lastminute.com, in which he appears to be espousing the virtues of going on holiday to countries like Romania and Bulgaria.
The advertisement, which involves selected editing of various pronouncements from Farage, shows him saying: "I enjoy Romania and Bulgaria on holiday."
In other parts of the mashed-up dialogue he appears to be discussing the virtues of taking extended holidays in Europe, in places like Amsterdam.
The ad, which will be seen as an attack on the Ukip leader, has been made by Adam & Eve, the advertising group that made the christmas ads for John Lewis.
Farage recently came in for criticism after he hinted at the lawlessness of Romanian immigrants in the UK.
"Any normal and fair-minded person would have a perfect right to be concerned if a group of Romanian people suddenly moved in next door," he said
in the middle of the controversy
.
Asked if it planned any more political ads, Lastminute said: "We don't run ads against or for any political party. We have absolutely no political affiliation. Mr Farage is an outspoken Eurosceptic, while we are outspoken lovers of European holidays.That's what this video is all about."
The holiday group said the video would be on YouTube, and then "who knows where else?"
"Europe is a hot topic this week. We at lastminute.com have something to say too: we love European holidays!"