Metro Bank achieves £400m equity capital target, ahead of float on London Stock Exchange under MTRO ticker with £20 per share offer price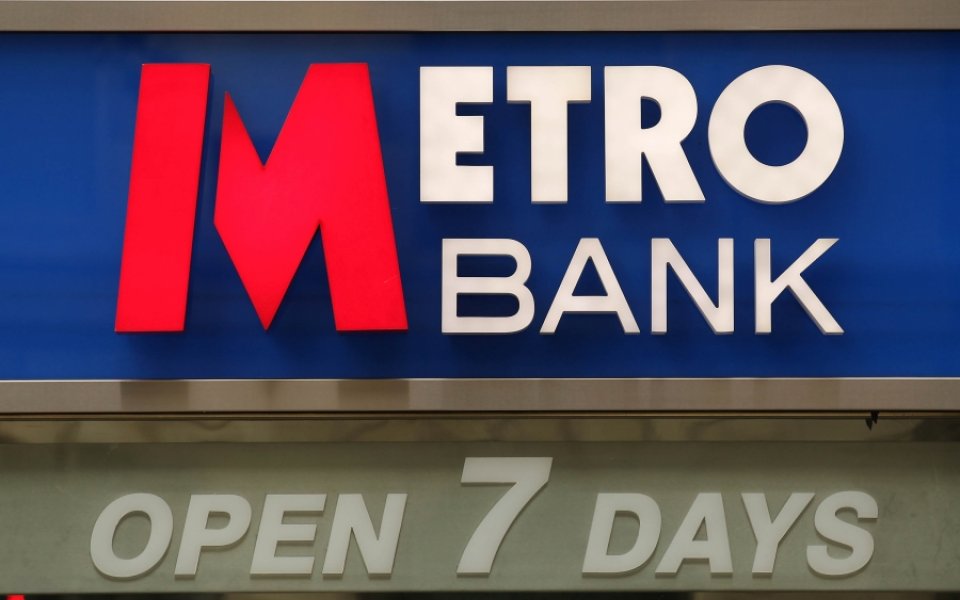 Challenger bank Metro Bank has today announced that it has reached its target of raising £400m equity capital.
The bank, which was founded in 2010 and opened its first store in Holborn, intends to have a so-called introduction to the London Stock Exchange on Monday, meaning it will float without a public sale under the ticker MTRO.
"From a vision in 2010 to a £6bn growth retailer, Metro Bank is driving a revolution in British banking," said Vernon Hill, founder and chairman of Metro Bank. "The capital raise we are completing will further support our growth plans and we look forward to listing on the London Stock Exchange. Thank you to our customers – business and retail – who have embraced Metro Bank, and to our shareholders for their unwavering support. Our goal remains, creating fans, not customers."
Craig Donaldson, chief executive of Metro Bank, added:
Our journey began just five years ago with a vision of a revolution in British banking. Today, 2,000 colleagues serve over around 500,000 customers across 40 stores. We have risen from a startup to become one of Britain's leading challenger banks by creating fans of our customers.
Last month, the challenger bank chopped its offer price from £24 to £20 per share and dropped its target total from £500m to £400m.
The £20 per share offer price gives the company a market capitalisation of approximately £1.6bn.
Although the bank is in a loss-making position, the level of losses reduced between its fourth-quarter of 2015 and its third-quarter, dropping to £10.1m from £10.7m.
Magic circle firm Linklaters advised Metro Bank on its equity capital raise, with a team led by partners Jason Manketo, John Lane and Charlie Jacobs.