Medtronic signs £25bn deal for Irish Covidien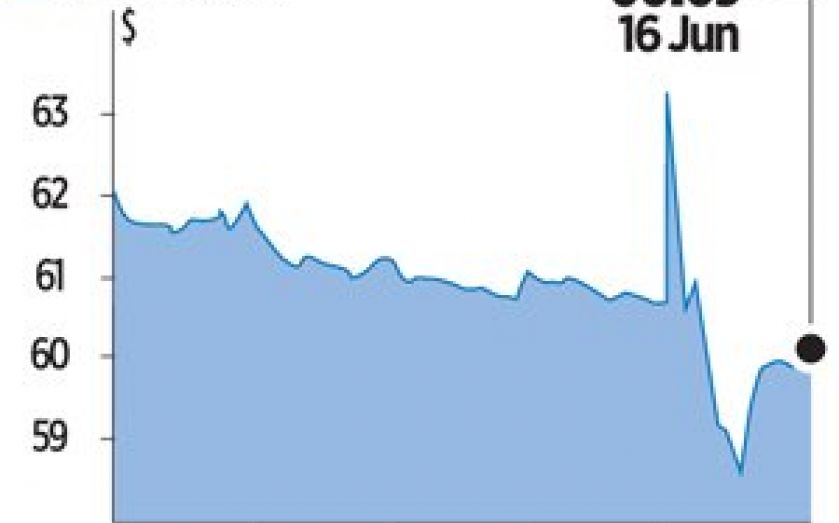 THE WORLDWIDE drug deal frenzy continued yesterday after Medtronic's clinched its $49.2bn (£25.3bn) acquisition of Covidien, one of the world's largest medical device makers.
Medtronic will pay a 29 per cent per share premium based on Friday's close for the company, consisting of cash and stock at $93.22 per share.
New York-listed shares in Covidien rose 20.7 per cent at $86.93 yesterday.
The worldwide splurge of $180bn in pharmaceutical M&A has made this year the most prolific deal making year the sector has ever seen.
The combined company, Medtronic Plc, will have a total of 87,000 employees in over 150 countries.
Headquartered in Ireland, Medtronic will join other US firms keen to pay lower corporate tax rates abroad.
Medtronic has also committed itself to $10bn in technology research and development investments over the next 10 years in the US.
Medtronic boss Omar Ishrak told investors: "This acquisition will allow Medtronic to reach more patients, in more ways and in more places."
London-listed rival Smith & Nephew, the world's second-largest medical device company, had been reported to be in the running to be bought by Medtronic. Smith & Nephew fell as much as 1.2 per cent yesterday.