Let the train take the strain: The revival of sleeper services
The opening of the Eurostar service between London and Paris revolutionised travel for Britons to the Continent. The first train from Waterloo to the Gare du Nord ran on 14 November 1994, and a full daily service was operating by the following May. The completion of High Speed 1 in 2003 shortened the journey time and made choosing the train over the 'plane a no-brainer. Why would a sensible traveller shlep out to Heathrow, wait around and then be deposited at Charles de Gaulle, 15 miles to the north-east of the French capital?
Nearly 30 years later, we are used to the seamless service, the comfort of the TGV, the glory of the terminal at St Pancras with its Art Deco champagne bar, the longest in Europe. Increasingly, though, it's not simply travel to Paris, but the first leg of a longer journey. I used to go to Strasbourg every so often for work when I was in parliament, and the short walk from the Gare du Nord to the Gare de l'Est was an integral part of the journey (the first time, I got lost, but spotted Lord Prescott making the same trek and followed him). Last year, the Eurostar extended its service to Amsterdam, and that takes less than four hours.
The possibilities need not end there. We have rather turned our backs on sleeper trains in the UK, except for journeys to the wilds of northern Scotland or the furthest reaches of the West Country, but our island isn't really quite big enough for them to be shown off to their best advantage. Eurostar opens up the whole continent. I once travelled to Budapest by train, which was a gloriously indulgent experience, but I had to change in Paris and Munich, and it took a full day and a night.
The sustainability imperative has now come into play. Air travel is now regarded as a wasteful luxury by many, conscious of their, and our, carbon footprints. In Europe, why not look to trains instead? Think of the advantages. Railway stations are often right in the heart of major cities: you can go from St Pancras International to the City in 20 minutes. Security is still present, but the whole embarkation process is much quicker than for a flight. And, unless you are travelling business class, for which employers are less and less willing to pay, the experience of travel is vastly more pleasant and comfortable. Nor is the journey 'dead time' any more: a long train journey need not be significantly less productive than a day in the office, with a laptop and WiFi access.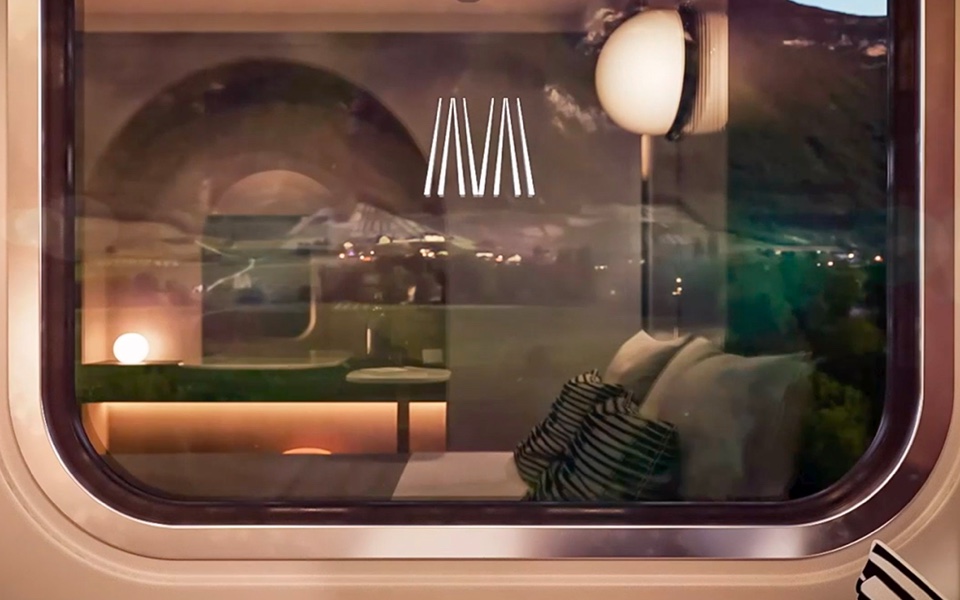 That quality of travel is so important. Sleepers may make us think of James Bond on the Orient Express from Istanbul or Graham Greene's Stamboul Train, but, all across Europe, long-distance services are being assessed and planned. Whether for business or pleasure, these "palaces on rails" can waft the intrepid across the Continent in great bounds, with a smooth ride and silver service, avoiding all the disadvantages of being at 40,000 ft. You can see the landscape through which you are speeding, enjoy the great and varied beauty of Europe.
We have all suffered the necessary discomfort of being strapped into a seat in the flying cigars which are packed as efficiently and cost-effectively as possible. So picture a comfier chair, at a table with your loved ones or colleagues, sharing a bottle of champagne as the Danube slips past, or a short walk to the bar for a cocktail before dinner. Instead of a necessary evil, the journey becomes part of your travel experience, a throwback to a more stylish and romantic age.
The momentum is building. Midnight Trains will start in 2024, using Paris as a hub and developing sleeper services to a dozen destinations, from Edinburgh to Porto, Rome to Copenhagen. It is a perfect combination of style and utility, and it is no accident that one of their most prominent executives is an artistic director who will concentrate on getting the customer experience right.
I'm all for this. Put on a good, lightweight, hard-wearing suit, take your expensive luggage to the station (no hidden charges or pesky weight limits here), find your seat and settle back with a glass of champagne or a heart-starter from the cocktail menu: perhaps a classic martini, or a negroni to put you in the continental spirit. And then look forward to your arrival, at Santa Lucia station on Venice's Grand Canal or Berlin Hauptbahnhof, 15 minutes from Pariser Platz and the Brandenburg Gate. No more grim, utilitarian airports, no more popping ears, no more bland, reheated mush in a variety of colours.
This has to be the future for at least some travel. It's green, convenient and above all stylish. We are jaded now about commercial flights, so embrace luxury and customer service. Let the train take the strain. You'd be a fool not to.