Kazakhstan president Nursultan Nazabayev sacks central bank governor Kairat Kelimbetov after tenge plummets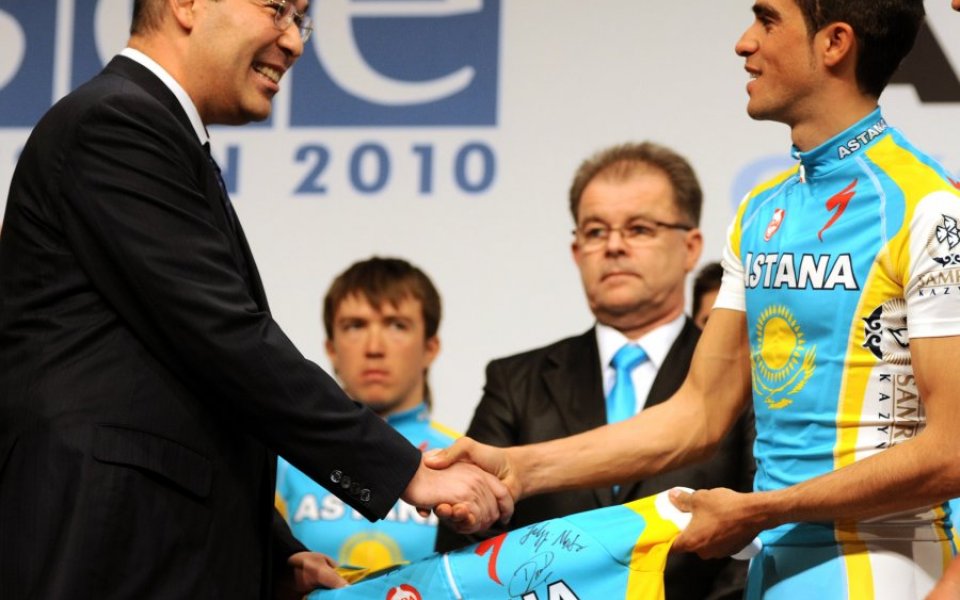 Kazakhstan has ousted the governor of its central bank after the country's currency, the tenge, lost more than a third of its value in a matter of months.
President Nursultan Nazarbayev – who arrives for a two-day visit to the UK today – sacked Kairat Kelimbetov, saying trust in the country's national currency and central bank "is low".
"This cannot be allowed. There is a deficit of tenge liquidity in the country, lending is declining."
A statement on the President's personal website said Kelimbetov was being replaced by Daniyar Akishev, deputy governor of the National Bank of Kazakhstan.
In August Kelimbetov followed the lead of China, devaluing the tenge by abandoning its peg to the dollar. The move caused the currency to collapse by almost a quarter against the dollar in one 24-hour period, falling from 187 against the dollar to 281 today. It had already devalued by 19 per cent since February 2014.
The country has been hit hard by the drop in global oil prices. The world's 18th-biggest oil producer – the second-biggest in the former USSR – government officials have warned output will fall 1.6 per cent this year, and could fall 10 per cent next year if prices fall below $30 per barrel.