JPMorgan's Jamie Dimon: You're wasting your time with bitcoin – but blockchain has potential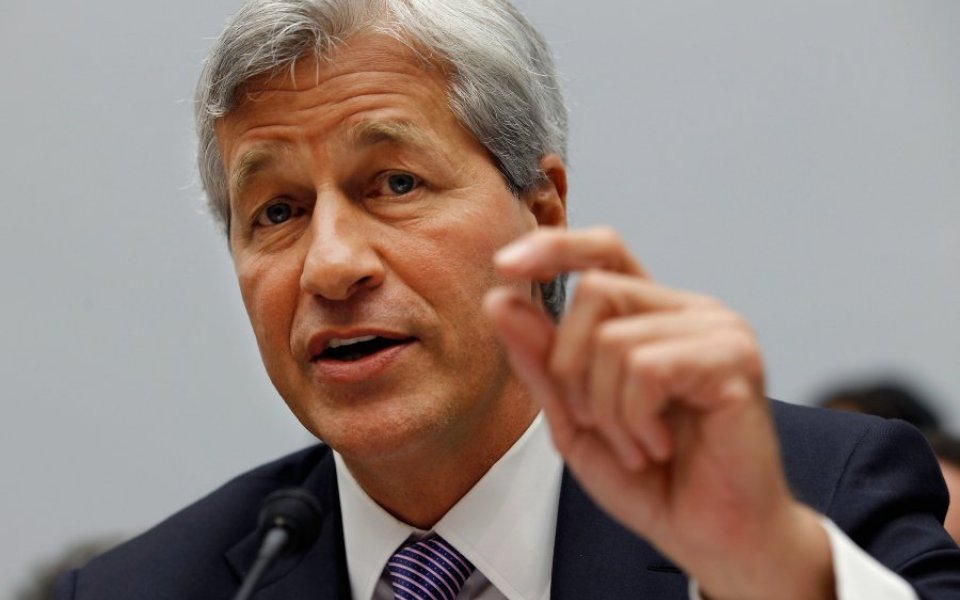 Jamie Dimon, chief executive of JPMorgan doesn't mince his words when it comes to bitcoin's potential – or lack thereof.
Dismissing the digital currency immediately as a "waste of time", Dimon said when speaking at the Fortune Global Forum that bitcoin was unlikely to survive in the long term:
There will be no real, non-controlled currency in the world. There is no government that's going to put up with it for long.

There will be no currency that gets around government controls.
But the JPMorgan chief exec was more optimistic about the lauded blockchain technology that bitcoin builds upon. Major mainstream financial players have been experimenting with the distributed ledger in an attempt to keep up with the developing technology.
Dimon suggested blockchain may even eventually be used to transport currency – although, as he couldn't help adding, "it will be US dollars".
Despite Dimon's scepticism, bitcoin has been on a tear over the past month, gaining increasingly aggressively against the dollar, even briefly breaking $500 yesterday.
It was also boosted by the European Commission's recent decision to exempt it from VAT, effectively accepting it as a currency rather than a commodity.