HSBC share price down sinks despite smashes expectations and shrugging off China slowdown – but no news on headquarters move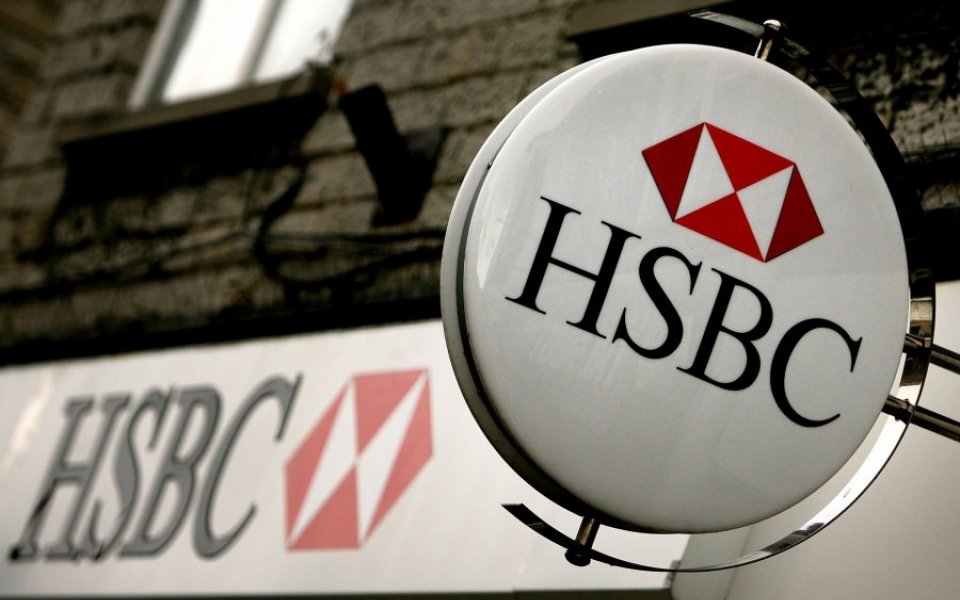 HSBC has beaten expectations for profits in the third quarter, shrugging off the slowdown in China.
The figures
The UK's biggest bank reported a jump in pre-tax profit to $6.1bn (£3.95bn) for the third quarter, from $4.6bn during the same period last year. This outstripped most analysts' expectations, which hovered around $5.2bn.
Revenues, however, fell four per cent year-on-year, to $14bn.
HSBC shares are down over 15 per cent since the start of the year. They fell again, by 1 per cent, in morning trading, to 505.1p.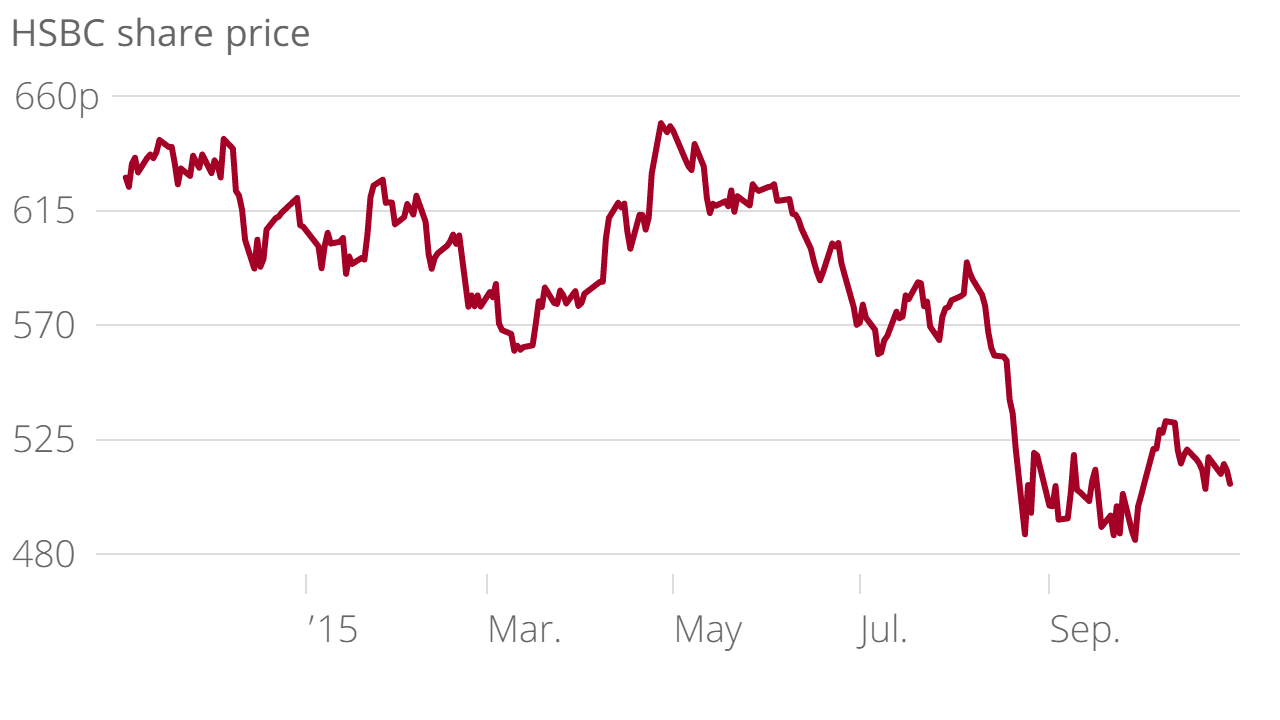 Why it's interesting
HSBC has been struggling with muted growth in China – not to mention August's "Great Fall of China", which hit equities. This, alongside lower UK overdraft fees and lower wealth management income in Hong Kong, weighed heavily on the bank's revenues.
It has also been rocked by a series of scandals, including accusations it helped wealthy Swiss clients avoid taxes, and not least the forex-rigging which saw the Financial Conduct Authority (FCA) slapping HSBC, UBS, JPMorgan and Citi with a record £1.1bn fine.
HSBC is now undergoing a major overhaul, which has resulted in job losses and a stronger focus on Asian markets.
Investors hoping for clues about HSBC's possible relocation from London were disappointed, as the report gave no indication about its domicile review. It was reported last week that the bank was considering moving its headquarters to the US rather than Hong Kong as anticipated, but a final decision from management isn't expected until next month or even early next year.
What they said
Stuart Gulliver, the group's chief executive, said:
Our third quarter performance was resilient against a tough market backdrop. Revenue was down compared to the third quarter of 2014. In particular, the stock market correction in Asia affected principal retail banking & wealth management, and revenue was also lower in global banking & markets.

Despite slowing growth in the mainland Chinese economy and market volatility in Asia, there has been no visible impact on our Asian credit quality in the third quarter.