Fortified wine can bring up images of grand dinner parties in the depths of winter, passing decanters of rich port around the table or cosying up at Christmas leaving a small glass of sherry for grandma and Father Christmas. Despite being created in hot countries – Portugal and Spain respectively – in the UK they tend not to be beverages that spring to mind for summertime.
Now, however, a few fortified wine producers are reclaiming their spot in the sun with a reputational spring clean. Step aside Sangria, there are some new fortified wine-based cocktails in town.
For the gin and tonic fans among you, why not embrace a refreshing white port and tonic? Port is traditionally from Northern Portugal, along the Duoro River and is one of the only wines to still be made from traditional foot-stomping. It is not solely for the delightful feeling of grape juice between the toes however, this method has been found to be better than machines for crushing the fruit but not the bitter seeds resulting in a smoother, tastier (and please do not worry, still sanitary) wine.
Though the ruby red or tawny ports are more commonly known, a white port is made the same way, just with white grapes instead of red. It tends to be lighter and fresher, with flavours of apricot, citrus fruits, ripe peel and a delicate sweet-almond nuttiness.
I tried Churchill's award-winning Dry White Port, carefully barrel aged for a decade to create a fuller, more complex style. "At Churchill's we have always taken a lot of pride in our Dry White Port, and we are excited to see more people enjoying this quintessential Porto summer drink," said Zoe Graham, Churchill's Marketing and Sales Director and daughter of founder Johnny Graham. Serve it long with tonic water and a twist of orange peel and the gorgeous golden colour will evoke memories of holiday sunsets and orange groves.
What about Grandma's sherry though? No longer just that bottle of Bristol Cream relegated to the back of the cupboard by New Years, Sherry is gaining ground with increasing sales and Sherry bars opening around London to showcase this beverage's incredible variety. Martin Skelton, Managing Director of Gonzalez Byass UK says "sales have soared during the past 18 months, which we hope will continue. 
Sherry has been the best performing drinks category over the last year with incredible growth. Sherry is so versatile due to its range of styles, from the very driest like our Tio Pepe Fino which pairs so well with olives, almonds and Jamon to the unctuously sweet Pedro Ximenez Sherry which is perfect poured over vanilla ice cream and drank slightly chilled".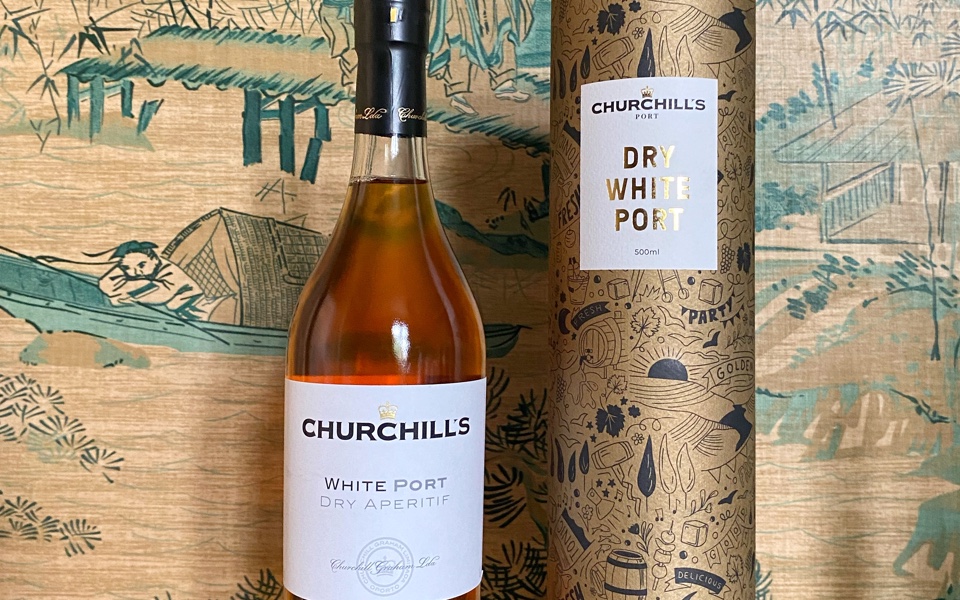 If you are still not convinced by a straight serving however, there are a couple of cocktail options depending on what style of sherry you have. One of my personal favourites uses the dry style of Fino, which has yeasty, nutty flavours and a certain tangy saltiness. For those who typically like a mojito, it is time to try the Tiojito! Made much the same as the traditional rum version but with 60ml of Tio Pepe Fino added to the juice of a lime, a bunch of mint leaves and a helping of sugar muddled together and topped up long with tonic water. Garnish with a slice of lemon. The classic combo of sweet and salty teamed with the refreshing mint and citrus makes this an instant picnic or poolside classic.
When evening rolls in and it is time for something sweet to pep you up for the rest of the night, look no further than an espresso martini. A long-term favourite on any self-respecting cocktail menu, give it that extra fortified wine kick with some Pedro Ximenez. Also known as PX, this is a style of sherry where the grapes have been left to overly ripen and then dried in the sun to create an intense concentration of sugar. Luxuriously rich with flavours of fig, caramel, dates and dark chocolate just add 35ml of Pedro Ximenez to your 50ml vodka and 35ml espresso, fill your cocktail shaker with ice, shake vigorously, pour and top with a few coffee beans (chocolate covered if you are feeling doubly decadent) for a seductively sumptuous treat.
Whether you are in the mood for refreshment or opulence, it is time to embrace the versatility of fortified wine and break out the cocktails.
• Libby Zietsman-Brodie is the Founder of Bacchus & Brodie, an independent wine consultant and co-creator and presenter of Boozy & The Beast: How To Drink Better – an irreverent series on wine, without the snobbery. Instagram: @a_little_sip_of_me_time @boozybeastTV