Home Retail's sales jump as Duddy departs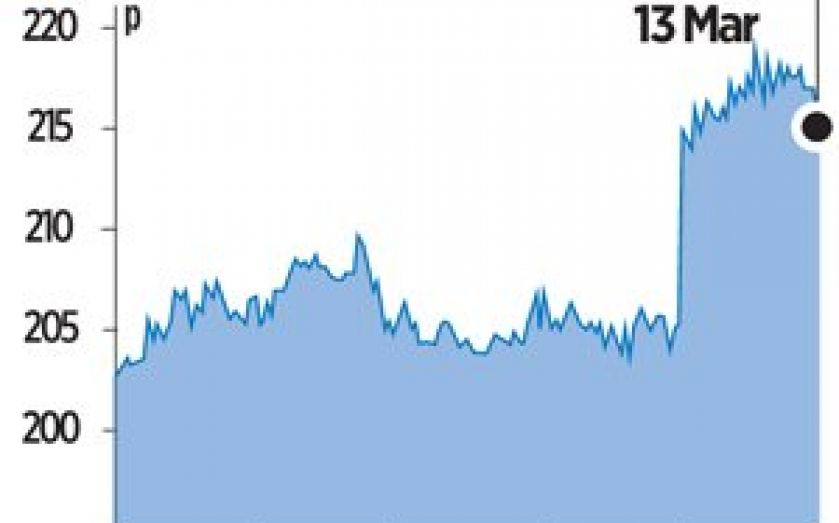 HOME Retail Group's outgoing chief executive Terry Duddy will leave the company on a high after reporting strong full-year sales yesterday across both of its businesses and raising full-year forecasts.
Sales at Argos leapt 5.2 per cent to £526m in the eight weeks to 1 March, with same store sales growing by the same amount thanks to strong demand for video games, televisions and white goods.
Homebase sales were up 6.9 per cent to £203m and by 9.3 per cent on a like-for-like basis as shoppers picked up big ticket items such as kitchens and bathrooms.
Duddy, who will hand over the reins to Argos boss John Walden after 15 years in the post, told City A.M.: "I am leaving the business at a point where it has good momentum. Both businesses have had positive like-for-likes over the year and that hasn't happened since 2006."
As a result, the group said it expected full-year pre-tax profit to be "slightly ahead" of the top end of forecasts of £107m to £111m.
Full-year like-for-like sales jumped 3.3 per cent.
Duddy has presided over a stormy period for Homebase and Argos, which have been hit by the slowdown in consumer spending and intense competition from supermarkets and online players such as Amazon.
Last year, Duddy launched a five-year turnaround plan in a bid to reverse five consecutive years of profit declines and pledged to turn Argos into a "digital-led" retail chain.
The group has refurbished and opened six so-called digital concept stores, in which the familiar laminated catalogues have been scrapped in favour of iPads and fast track tills to help speed up service in stores.
Online sales accounted for 44 per cent of total Argos sales, up from 42 per cent a year ago.
At Homebase stores, which are also undergoing a revamp, the group has been introducing more upmarket brands, with plans to introduce 30 Habitat concessions this year.