This future King will inherit a throne that is integral to our nation's identity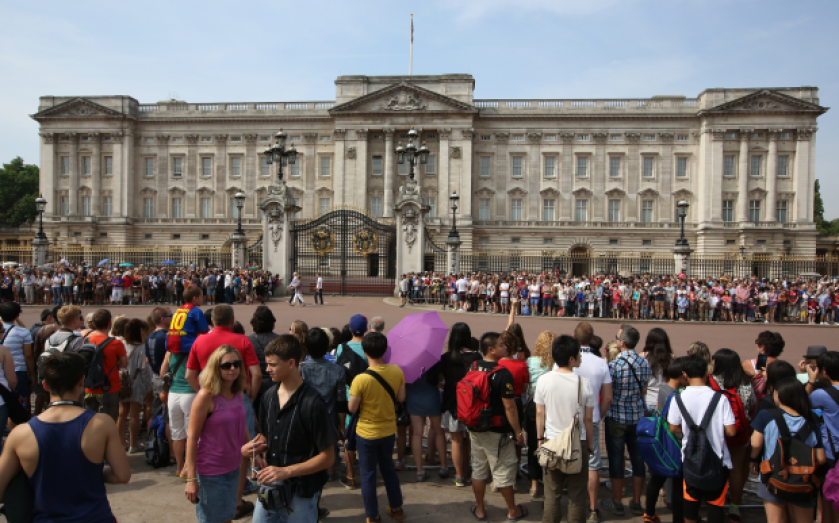 THE birth yesterday of the Duke and Duchess of Cambridge's son, a future heir to the throne, has once again focused the eyes of the world on Britain. It may be a cliché, but it is nevertheless true that the monarchy is almost uniquely capable of making Britain the centre of international attention. When his parents married in 2011, hundreds of millions tuned in. This time last year, thousands had come to Britain to be a part of the Diamond Jubilee, and to witness perhaps the biggest outpouring of patriotism in a generation.
Britain's Royal Family is to all intents and purposes the world's Royal Family. No other monarch would have been treated to a video tribute from President Obama. Nobody who bought a ticket in France or Germany to see Helen Mirren in The Queen could have expected the film to detail the trials or tribulations of Queen Margrethe of Denmark. The profile of the British monarchy is without rival; as such, it helps keep Britain up there on the international stage at a time when its politicians remain largely unknown and ignored.
Of course, republicans realise and hate this: their argument is that it shows Britain in a quaint, Ruritanian light. But there is nothing remotely Ruritanian about William or Kate. It is the odd genius of the British monarchy that it contrives to be ancient and yet contemporary at the same time. This is not purely accidental, and neither is it to do with the introduction of royal websites and Twitter accounts. It has far more to do with the evolution of the family "Firm" into something which is, paradoxically, more presidential.
The extended royal family, at least compared to 20 or 30 years ago, has largely fallen from public view. We saw evidence of this at last year's Diamond Jubilee celebrations. At the Silver Jubilee in 1977, carriage after carriage carried a string of duchesses and viscounts. But 35 years later, they all arrived, en masse and anonymous, in a bus – the focus of the event put firmly on the few major players. The Queen appeared on the palace balcony with just her two heirs and their wives. This, it was being stated, is the future.
The more weak-hearted supporters of the institution argue negatively that the Royals bring in tourists. But if that were the main reason for retaining it, I would be the first to line up with the republicans. The monarchy's role is not to be a passive, harmless sideshow. It is far more important than that: it is actively good for society.
In a nation which is apparently fragmenting at an alarming rate, the monarchy is one of the most – if not the most – important focuses for unity and a sense of shared national identity, as well as being the living, breathing embodiment of our national story. An hereditary monarchy allows for a public display of patriotism untinged by partisan politics. Can the French President, riding in the Bastille Day parade on the Champs-Elysees, truly occupy such a position and have the same resonance in the eyes of his compatriots, half (if not more) of whom probably voted against him?
It might be hard to discern such vague concepts when looking at the doings of the monarchy on a day-to-day basis. But they are there: the point of the Royals is all about what they are, what they symbolise, and not what they do. And symbols are immensely important.
Finally – and it is not to be treated lightly – the British want the monarchy. Like Tinker Bell in Peter Pan, if people stopped believing in it, it would shrivel and die. But opinion polls show that the proportion of the public in favour of the institution – not just supportive of our hugely popular current Queen – consistently stands at between 70 and 80 per cent. Support for a presidential system, meanwhile, rarely goes above 15 per cent. At a time when many of our other institutions are beleaguered and losing public confidence, it is surely a healthy and encouraging sign that there is such settled agreement over the nature of our head of state.
The Britain that this new Royal will one day reign over might be drastically different to ours. The country inherited by his great-grandmother 61 years ago is, after all, like a different planet to us now. But the continuity which monarchy alone can offer provides a thread by which we can keep track of these changes, both national and personal, momentous and small.
Peter Whittle is director of the New Culture Forum. His latest book is Being British – What's Wrong With It? (Biteback Publishing, £12.99).