Vuelta a Espana: Chris Froome tempted by bid for grand tour title double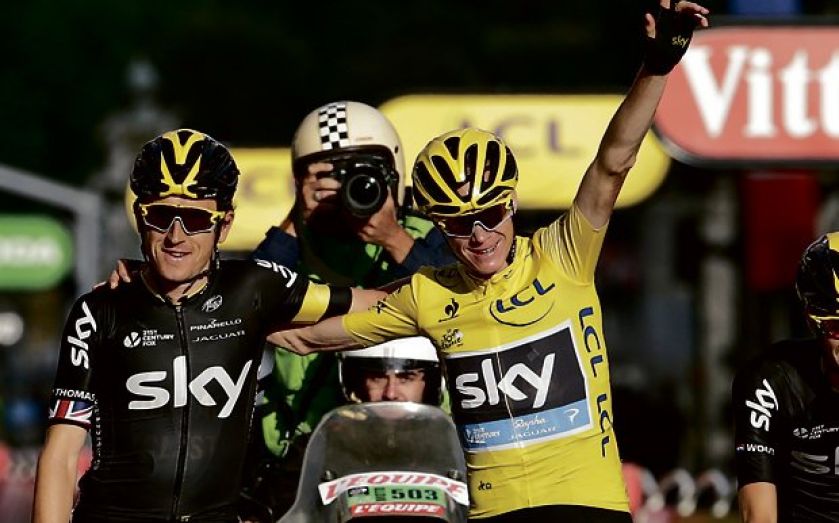 Britain's Chris Froome has admitted that he will consider competing at next month's Vuelta a Espana in a bid to secure back-to-back grand tour titles after his crowning as Tour de France champion.
Team Sky's Froome made history by becoming the first Briton to win the Tour de France twice when he safely navigated the concluding stage alongside team-mates on the Champs-Elysees in Paris on Sunday.
France's Jacques Anquetil in 1963 and fellow countryman Bernard Hinault 15 years later are the only men to have completed the Tour de France and Vuelta a Espana double.
The 30-year-old insists the prospect of challenging for twin titles is a tantalising one, while deliberations will have to be concluded relatively swiftly given the race gets underway on 22 August in Puerto Banus.
"I would say it's a bit early to say 100 per cent but I think that could potentially be on the cards, certainly," said Froome, who finished runner-up at the Vuelta last year and in 2011.
"I know it would be a massive challenge to back it up with another grand tour now, especially to go with the aim of going for the general classification again. But yeah, that's at the back of my mind and maybe that could be on the cards."
Team Sky principal Sir Dave Brailsford, meanwhile, insisted that allegations of doping and abuse from spectators proved inspirational to his riders and contributed significantly to Froome's victory.
"The more people criticised, the more we pulled together. Ironically, all the criticism they got helped us win," said Brailsford. "They made my job a lot easier and gave us a common enemy in effect."