From a record 7,089 points to Black Monday: The FTSE 100 highs and lows of 2015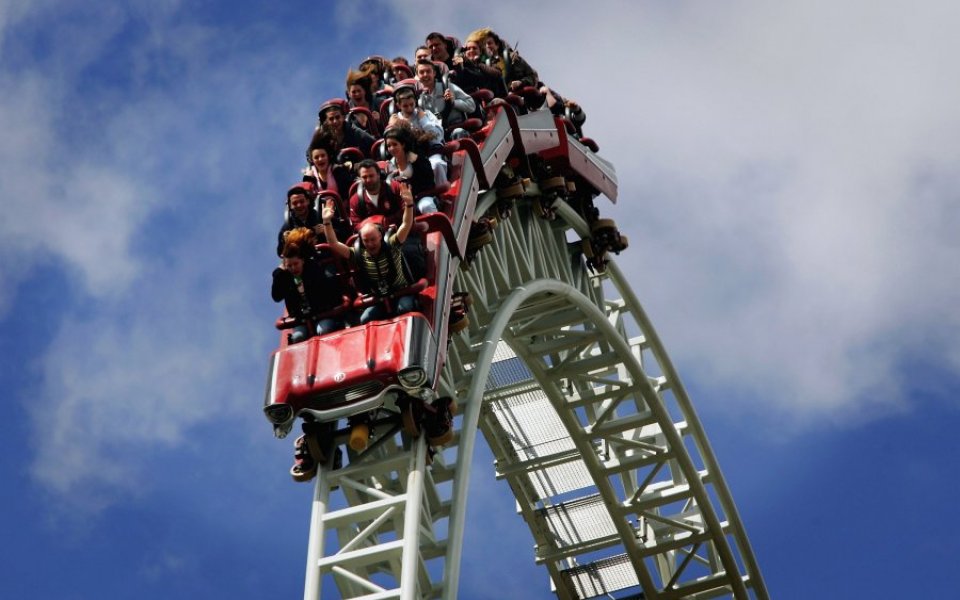 Britain's blue chip index posted a five per cent loss for 2015, and 12 per cent lower than an all time high hit in April. The basic resource heavy index has been rocked by the commodities rout as well as concerns over a slowdown in China. In short, it's been a bumpy ride for investors.
So what were the highs and low – and when did they come?
2st January 2015:
The FTSE 100 got off to a slightly underwhelming start in 2015, closing down 0.3 per cent at 6,547.8 points. The lacklustre performance came two days after it posted its first annual fall since 2011.
10th April 2015:
Investors rejoiced (as sceptics cautioned a bubble could be forming) when the FTSE 100 hit a record high after closing up 74.41 at 7089.77, ahead of the 7,037.67 reached a month earlier.
30th June 2015:
The good times didn't last long. The blue chip index closed down 1.5 per cent at 6,521.00 points helping it clock its worst monthly performance in three years. It was pummelled by the Greek debt crisis as well as the failure of oil prices to find a bottom as some analysts had expected.
24th August 2015:
Things went from bad to worse when concerns cover the Chinese economy sent shockwaves through global markets in what quickly came to be known as Black Monday. It marked the first time the FTSE 100 careered below the 6,000 mark since early 2013, with billions wiped off of its value, and almost all stocks in the red.
9th October 2015:
The FTSE 100 finally shrugged off some of the damage wrought by Black Monday in October, posting its biggest weekly gain since 2011. It was helped by some good news from embattled miner Glencore, as well as the US Federal Reserve minutes which showed policymakers believed the US economy could have coped with a rate rise at its September meeting.
14th December 2015:
Unfortunately what goes up, must eventually come down. Respite was short-lived with the FTSE 100 closing 1.32 per cent to 5874.06, a three-year low. The plunging prices of spot gold, silver and copper and oil hit the resource heavy index.
31st December 2015:
The FTSE 100 ended 0.5 per cent lower at 6,242.32 points after half-day of light trading. This marked a five per cent loss for 2015, and 12 per cent lower than an all time high hit in April.