Ash London's Amanda Ibgui and Sharon Elalouf bring the French interior design Touch to the City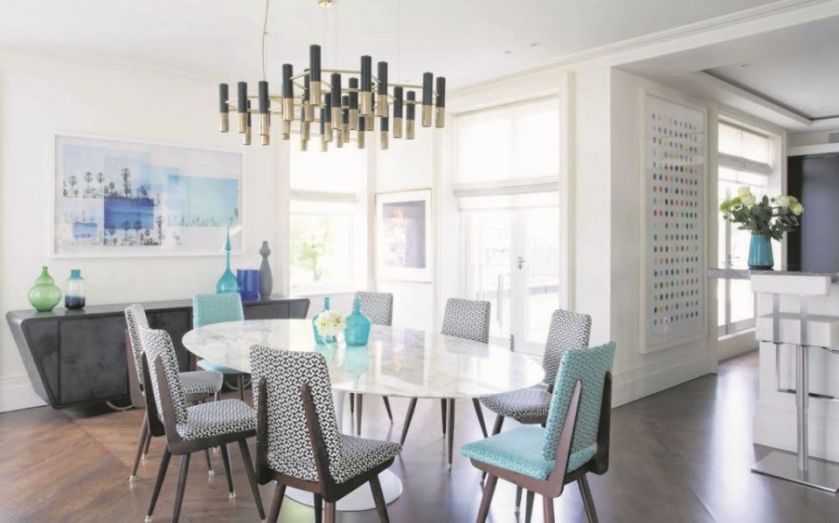 Imagine how Sharon Elalouf and Amanda Ibgui felt arriving in London from their native Paris on a rainy day in 2006. Not only did they have to contend with English food and English weather, the pair also came up against English interior design. Enthusiastic devotees of modern French style (which for them means clean and neutral, unfussy but cosy) these two didn't want anything to do with the charming imperfections of English vintage furniture and antiques.
Together they run Ash London, an interior design company specialising in the "French Touch", a signature style that Elalouf describes as, "chic, elegant, not too packed, clean but still warm. Not minimal; warm and cosy." They also profess to be more than an interior design company. "We're about lifestyle. It's not just about coming and putting the furniture in the kitchen or bathroom, it's about taking into consideration the life of the person who's hired us. We are women, we have family, so we know what being in that situation is like."
Their feel for the requirements of young families inspired them to start Ash Kids, the children's wing of the business, which eschews the neutral colours in favour of brightness and fun, but – in keeping with the adult side of the business – is always tailored to the individual child's personality.
At first, Elalouf was unhappy in London after moving here with her husband, who runs an investment and e-commerce business. "When I first came to London," she says, "I thought I would go back after one year. It was hard for me, all my friends were in Paris." But then Francois Hollande put tax for earnings over €1m at 75 per cent, and more of her friends relocated this side of the Channel. Given that she counts many of her friends as customers, business took off as well.
What started as an informal service provided to her close knit circle of friends in Paris developed into a more serious business with the introduction of Ibgui, Elalouf's sister-in-law (their husbands are in business together). Their taste for keeping it in the family hasn't prevented their business expanding abroad. "Yes, the majority of our customers are French," says Ibgui, "But we also have a few Russians, and some clients in Tel Aviv and Spain."
With new projects in the pipeline including fashion boutiques and super-high end developments in west London, their expansion looks set to continue.