Fitness Tracker: The best running apps to use with your Apple Watch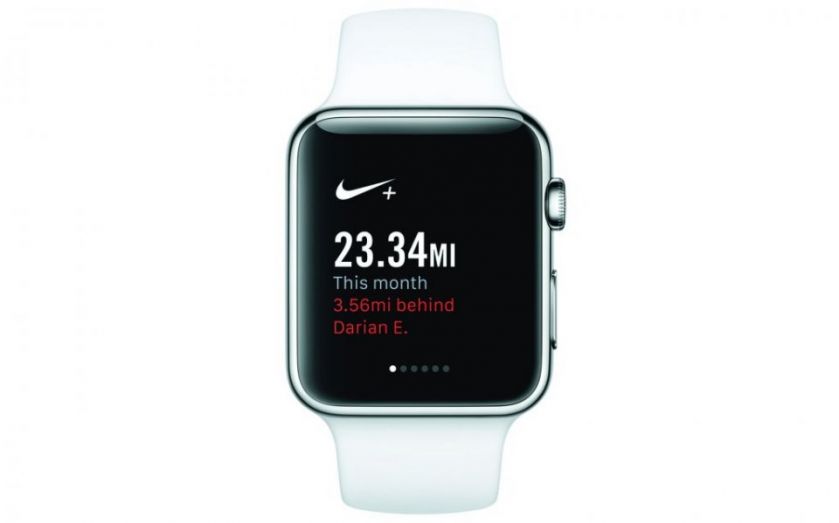 It's been almost two weeks since I decided to get fit again, using technology to help to keep me motivated. This week I've been trying out different running apps to see which ones are the most helpful, with a focus on those I can use with my Apple Watch. It's worth pointing out that as the Apple Watch doesn't come with GPS, you'll need to have your phone with you if you want to map your run, although the in-built pedometer does a pretty good job of calculating how far you've gone once you've calibrated it.
NIKE+ RUNNING
The big selling point of the Nike+ Running app is its community element. You can add your friends and track your runs against each other – it's especially motivating if two of you are closely matched. The interface is slick and you can see how far and how quickly you're running by raising your wrist. You can see at a glance how many kilometres you've run this month and your average distance over the last 10 runs. You can also listen to music through the watch app, although I've found it to be slow to respond and a little buggy.
RUNKEEPER
You can sync your fitness goals to your watch so you can see them when you're out running and the results are well presented. It also has a handy feature that blocks incoming notifications while you're on the road, which I find impossible to ignore and invariably have an impact on my run.
APPLE WORKOUT
Apple's native running app is actually one of the best – it has a slick interface, and you can set yourself useful goals, such as burning 200 calories during your run or running for 2 miles. It's also the only app that currently has access to the heart-rate monitor, so you can see how much you're really pushing yourself (although unless you're a hardcore runner, this is more cool than actually useful). The down-side is you can't view your runs (or other workouts) next to each other, only in a calendar, which makes it difficult to see how much you're improving. I also have a tendency to forget to tell the app I've finished my run, which dilutes the results ("you have run 6km in 7 hours…")
THE VERDICT
Nike+ Running remains my go-to running app, for the simple reason that I'm quite competitive and it helps to see when my friends are out running. Of course, as my personal trainer constantly reminds me, running is all well and good, but if you want to really see results, you need to get into the gym and lift some weights.
Steve is training with No 1 Fitness, which has gyms in the City, Tower Bridge and Canary Wharf. The No1 Monthly Package costs £235 per month for unlimited group fitness slots, and one personal training session per month. The deal includes analysis by the gym's nutrition and fitness professionals.