Finncap remains top of the AIM stockbrokers, ahead of Panmure Gordon and WH Ireland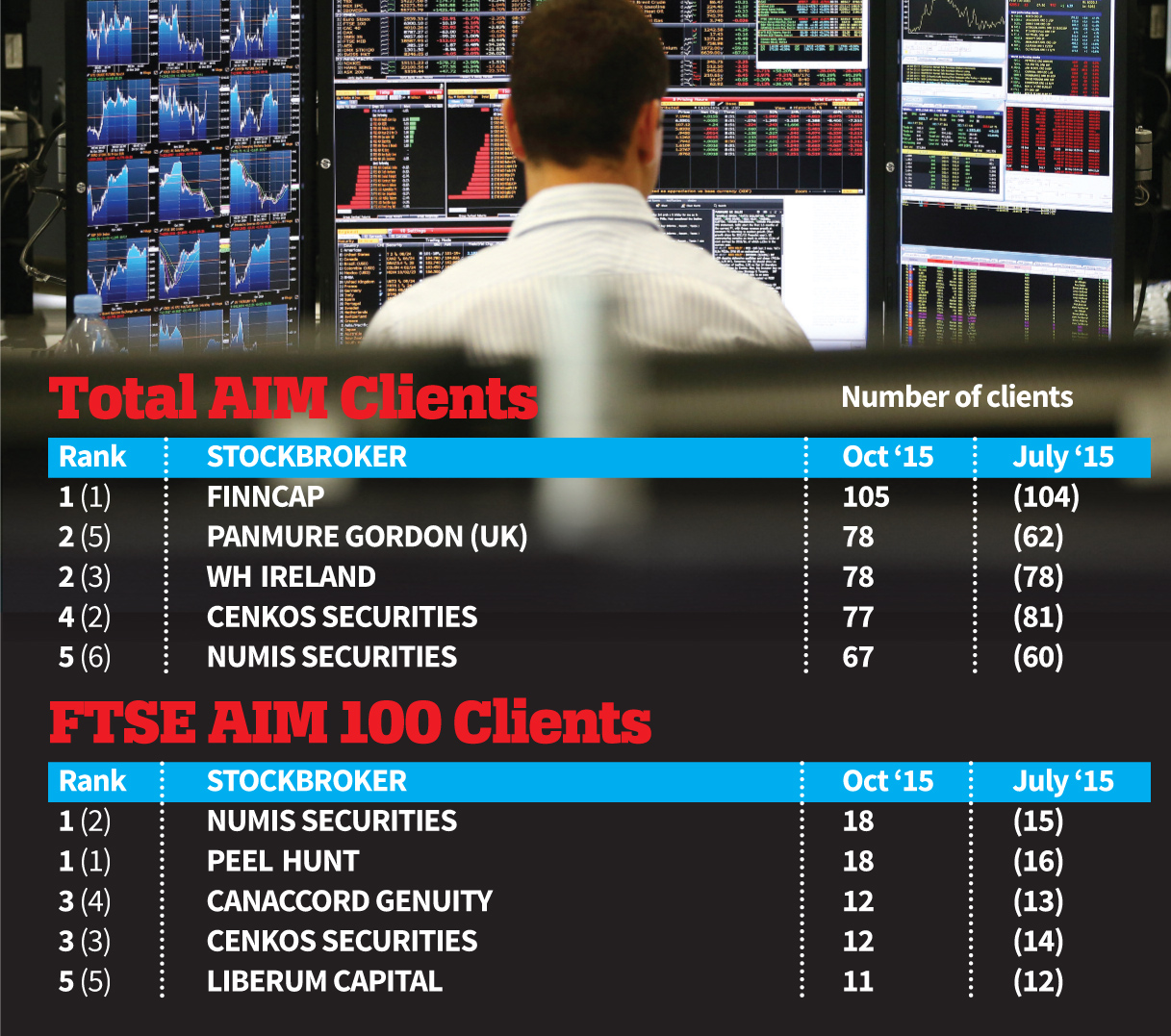 FinnCap has retained its position as top AIM stockbroker, leaving rivals trailing in the dust with its 105 junior-market clients, according to Adviser Rankings' data for the three months to October.
Panmure Gordon gained four new clients, bringing it up to joint second place with WH Ireland, helped along by its acquisition of Charles Stanley Securities whose clients include palm oil producer Anglo Eastern.
Numis moved up to share the lead with Peel Hunt for the FTSE AIM 100, the top 100 AIM companies, weighted by market capitalisation, with three new clients, bringing its total to 18.
Peel Hunt pips Numis to the post though, with a larger market capitalisation of £7.4bn.
KPMG is the biggest AIM auditor, with 152 clients, while Pinsent Masons and Wragge Lawrence Graham are joint-biggest legal advisors, with 59 AIM clients each.