Explainer: Why Tony Blair and William Hague are calling for digital ID cards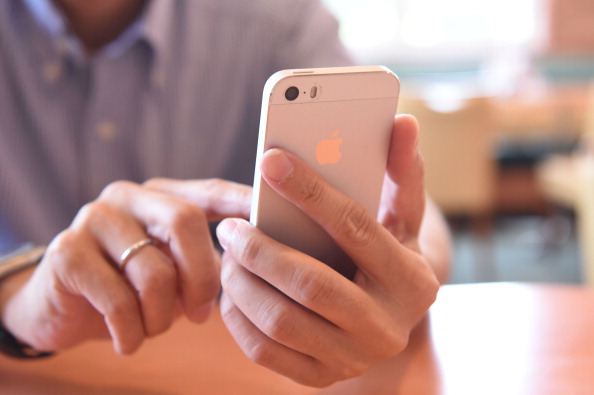 There are rare instances where the political divide narrows and people of opposite political colours come together and agree. Today is one of those days, as Tony Blair and William Hague join forces to urge the government to introduce digital ID.
Blair and Hague are old-time frenemies. They faced each other at the ballot box as leaders of their respective parties – and they're both still extremely influential in shaping policy debates.
One big thing they agree on, is Britain's need to innovate and embrace new technology. As part of it, they want people to have a digital form of identification on their mobile phones. It could contain a driving licence, educational qualifications and the right to work, all in one place. With time, they say, it could make it a lot easier to access benefits and ultimately, all public services.
Digital ID is nothing new. Blair tried to introduce it during his time, but was blocked by the coalition government. As it was back then, it is still controversial today. Its critics are concerned that it would represent a breach of civil liberties, an offensive intrusion by the big state. Others point to the appalling record that British governments have on large-scale IT projects and database creation. A digital ID impossible to download and hard to access could be a disaster, they say.
These are all fair concerns. The potential for misuse of digital ID is certainly there. But then again, it is the same with every technology. If we had stopped at the risks, we wouldn't have online banking or online check-ins for flights today. Many say that in a world in which we make payments, do banking and even run businesses from our phones, it feels weird that we can't use the same device to identify ourselves or access public services.
Another aspect is the unrelenting rise of AI. It is getting increasingly easy to forge fake identities online, with straightforward and often free access to apps and software that can create new identities out of scratch. Think of image generators like DALL·E. Against this backdrop, it becomes all the more important to have functional digital IDs to prove real identity.
It has been done before, successfully. Sweden, Norway, Finland and Denmark all have digital identity systems used by the large majority of the population. Those initially sprung up from the financial sector's needs to easily identify customers, and then broadened to include access to public services. 
Obviously, the policy has to account for those who don't own a smartphone. The government would have to find alternatives to make the policy truly inclusive, as it only works insofar as the majority – if not the totality – of the population has access to a digital ID.
Analysis by McKinsey shows how countries could "unlock economic value equivalent to between 3 and 13 percent of GDP in 2030 from the implementation of digital ID programs". There is an obvious economic benefit in digitalising public services, and in having all things in one place.
Blair and Hague called for a successful British state "smaller in scope but more effective in its delivery". Now they have to wait and see if this government – or the next one – has any appetite for it.