The death of cash: Brits pay by card and mobile instead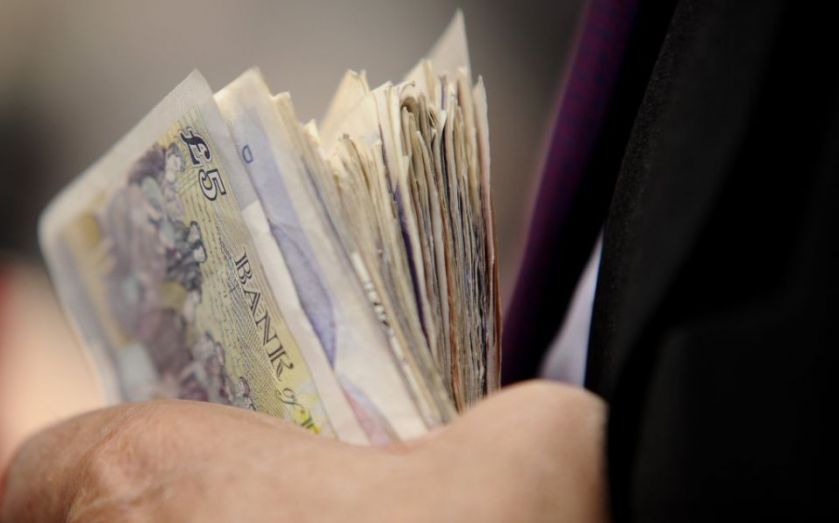 Cash makes up just £18.33 of every £100 spent in the UK, Halifax said today, as card and digital payments take over.
The rise of digital payments is starkly outlined in new figures from the bank, which show how quickly Britons have adopted cutting-edge technologies.
Cheques account for just 1.2 per cent of all current account transactions, and cash withdrawals make up only 16.6 per cent of account activity. By contrast debit card purchases make up 56.7 per cent of current account transactions, with direct debits accounting for another 19.4 per cent.
Meanwhile, Barclays predicts that in a decade's time almost half of all retail purchases will involve a mobile device as customers look for convenience on the move.
The bank predicts spending on mobile devices will rise from £9.7bn annually now, to £53.6bn in 2024.
And spending which includes a mobile at some point will amount to £112bn in that year, amounting to almost half of all shopping.
The change in spending habits has been extraordinarily rapid – in 2009 just 14 per cent of Britons owned a smartphone. Now almost two-thirds have a device, and the number of tablet-users has doubled in the past two years to almost half of all adults.
"There is a lingering notion that mobile shopping is bad for store retailing. The physical high street store still has a fundamental role to play and the development of hybrids such as click and collect has conclusively demonstrated stores can be supported rather than hindered," said Barclays' Richard Lowe.