Cameron says under-25s must earn or learn for benefits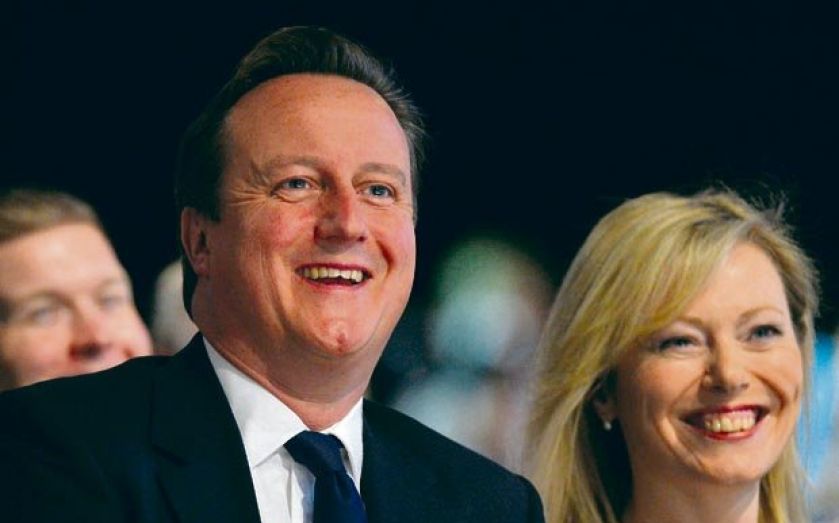 DAVID Cameron yesterday set out plans to slash benefits for young people, saying under-25s will have to "earn or learn" if they want to continue to receive jobseekers' allowance or housing benefit.
The Prime Minister closed the Conservative party conference in Manchester by announcing that a future Tory government would seek to ensure all young people are in jobs, education or training. If benefit claimants refuse to take part they will lose access to the welfare system.
"Today it is still possible to leave school, sign on, find a flat, start claiming housing benefit and opt for a life on benefits," he said. "We should ask, as we write our next manifesto, if that option should really exist at all. We should give young people a clear, positive choice: Go to school. Go to college. Do an apprenticeship. Get a job."
"But just choose the dole? We've got to offer them something better than that."
However, it is likely that there would be many exemptions to the rule change. There are 368,000 housing benefit claimants aged under 25, of which 168,000 are young single parents and many others are in work.
Tory sources yesterday admitted that single parents, those in work and the disabled would probably be allowed to remain on benefits – meaning less than half of existing claimants may be affected.
Youth unemployment remains stubbornly high, with 1.09m Britons aged 16-24 not currently employed or in training.
Earlier in the week, chancellor George Osborne set out plans to make the long-term unemployed undertake community work to retain access to their benefits.