Britain can't match US green subsidies, but that doesn't mean it's out of the running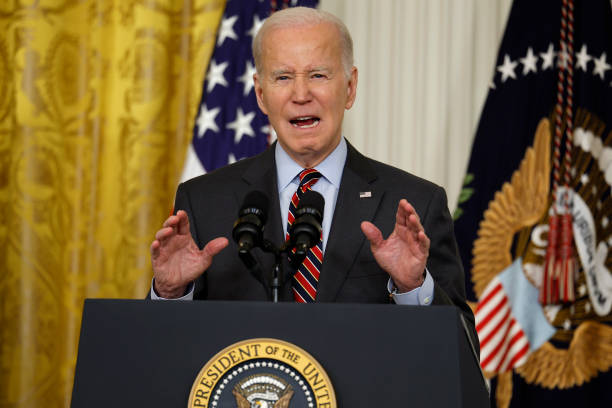 We can't beat the US in terms of cash giveaways for green energy and innovation, but we can still use market-based solutions to compete in emerging green markets, writes Tom Thackray
Hot on the heels of Jeremy Hunt's budget, the government will tomorrow set out plans to advance the UK's green economy with a so-called "Green Day". And no, it has nothing to do with the band.
Stakeholders from business and civic society are looking for strong signals from government that will re-establish the UK's credentials as the pre-eminent destination for private investment in the net zero transition. This is all the more indispensable as competition from the US and EU has heated up significantly.
The US Inflation Reduction Act was a game-changing moment. By offering simple, generous tax credits, that single act has transformed the economics for projects across a suite of different technologies, including hydrogen production, renewables deployment, and battery manufacturing. The EU has responded in kind making higher levels of government subsidy available, while China and India are also scaling-up their ambition and investment.
The bad news for the UK is that we can't compete in terms of cash giveaways. But that's no reason to be downbeat. There are many reasons why the UK should be at the forefront of global investors' minds for opportunities in the green economy.
We have both 'talked the talk' – in setting and legislating for our net zero target – and 'walked the walk' – in cutting emissions. Our market-led approach has seen the price of renewables drop, we have expert and trusted institutions like the Climate Change Committee to hold politicians to account, the right weather and geology for several key clean technologies, world-renowned science and research institutions and thousands of committed businesses eager to hit their own net zero targets. These are assets that others can't easily match.
According to research from the CBI and Clifford Chance, firms want an approach that takes green technologies from theoretical proposals to bankable projects. Market-based mechanisms like our Contracts for Difference regime have already proven themselves successful in attracting competitive investment. These can be expanded in scale and spread to further technologies.
The private sector needs a rapid increase in the pace at which we deliver projects. Build time for a large-scale offshore wind farm is only a couple of years, but they can take over a decade to deliver thanks to cumbersome planning and consenting processes.
Furthermore, a regulatory approach that prevents grid investment ahead of need significantly delays the connection of low carbon technologies, from energy generation to the electrification of fleet deliver vehicles. Those both need to be far quicker.
They also need to see the agenda is being embraced and gripped across all parts of government. Number 10 and the Treasury should rightly lead, but all departments have a role to play. If government isn't doing its bit, why should companies? Businesses need more than targets, they need the policies and programmes that will help achieve those targets. A new investment plan for net zero can bring this altogether, outlining levels of funding and what role the private sector has to play in delivery.
Countries with net zero targets now account for 90 per cent of global emissions. The race to protect our climate is on, yes, but so too is competition to capture a share of fast-growing green markets. The UK may have got out of the traps quickly, and it certainly retains a strong hand, but other countries are fast placing their own bets.