Big business must support startups and help create the jobs of the future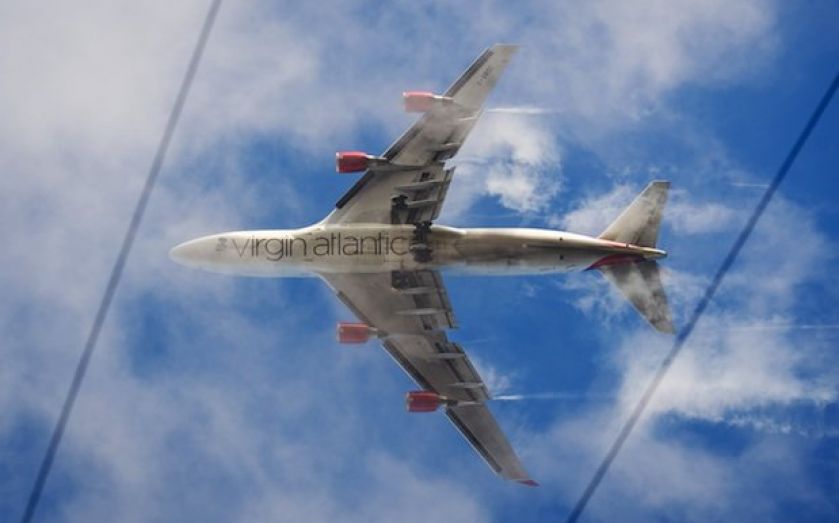 ONE of the clearest signs of a strong economy is a healthy and thriving startup and small business sector; these are the real engines of job creation and growth for any country. The US has always prided itself on a vibrant startup culture, with people from flocking from around the world to California's Silicon Valley to build new companies. Between March 2011 and March 2012, American small businesses created 8.7m jobs.
In the UK, we too are beginning to make a mark internationally. The development of high-tech companies is on the rise, and areas such as Shoreditch are gaining a reputation for real innovation (according to UHY Hacker Young, in the 12 months to 31 March 2013, 15,720 new businesses were set up in EC1V). We have much further to go, however, to address many years of underinvestment. There are too many young people out of work, lacking the skills to survive in an increasingly competitive and mobile workplace.
But government schemes and big business support can provide solutions to this problem. By offering financial support, the government can encourage young people to consider alternatives to the traditional career path. It always baffled me that you could borrow £30,000 to study business at university, but on leaving college it was near impossible to borrow £1,000 to set up a venture. The balance was completely wrong. We need more accessible funding for younger people.
Last year's launch of the UK government's Start-Up Loans Company to provide that financial support to young business people was welcome. So far, it has lent over £46m. I started with a handful of coins, selling advertising from a school phone box. I was not alone. Most big businesses begin with an entrepreneur, a very small amount of money, and a strong desire to shake things up.
Starting our first venture, I'll never forget the difference a small sum of money made. We launched Student Magazine in the late 1960s and managed to sell advertising space to pay for the first few issues, but struggled to fund further expansion. Fortunately, my mother found a bracelet and handed it in to the police. When no one claimed it, she got it back, sold it, and gave the £300 to help fund the magazine. From there, we set up the mail-order record business, and the Virgin adventure began.
Over the past year, the government has helped to provide the initial spark for many entrepreneurs with personal loans – at affordable rates, and spread over three years to take the pressure off repayments. Its Start-Up Loans Company has funded more than 9,000 businesses, and the pace of lending is growing.
Young people today urgently need the help I got many years ago. So we have launched Virgin StartUp, a not-for-profit company. It is offering financial support, mentoring and business advice to thousands of young entrepreneurs. Working as a delivery partner for The Start-Up Loans Company, and with support from the Cavendish Consortium, we aim to provide around 1,900 loans in the next 18 months to a range of businesses across the UK.
We have been involved in a pilot programme in the North East together with Virgin Money, Virgin Unite, The Northern Rock Foundation and Project North East. It has already backed 104 businesses and lent £600,000 in the last year. These innovative new companies range from retail, food and clothes manufacturing through to a local cinema.
At our launch, we showcased some of the inventive entrepreneurs we have backed so far. One example is Andy Stephenson, who founded Weekend Box out of frustration at the lack of educational gifts on offer. He wanted to buy something fun for his niece and nephew that stimulated creativity. He is now running a successful business and loves what he does. Stephenson has great ambition, and his story should inspire other entrepreneurs out there, who are looking to get their business ideas off the ground.
Those in positions to help should be encouraged to nurture talent, share advice and provide investment where required. Big business needs to play its role in supporting society for the greater good, helping people as well as boosting profits. We all have a role to play, and it makes business sense too.
Large companies can help by providing space, marketing support and expert advice to help promote new businesses. They should look to showcase fresh ideas, integrate new businesses into their supply chains and find ways to give a helping hand to young and local companies. We are working with our Virgin companies to help startups get in front of influencers and potential customers. If big businesses continue to support entrepreneurs in this way, we can all help create the jobs of the future.
Sir Richard Branson is founder of the Virgin Group.