BBC sees red in Bill Turnbull's breakfast blast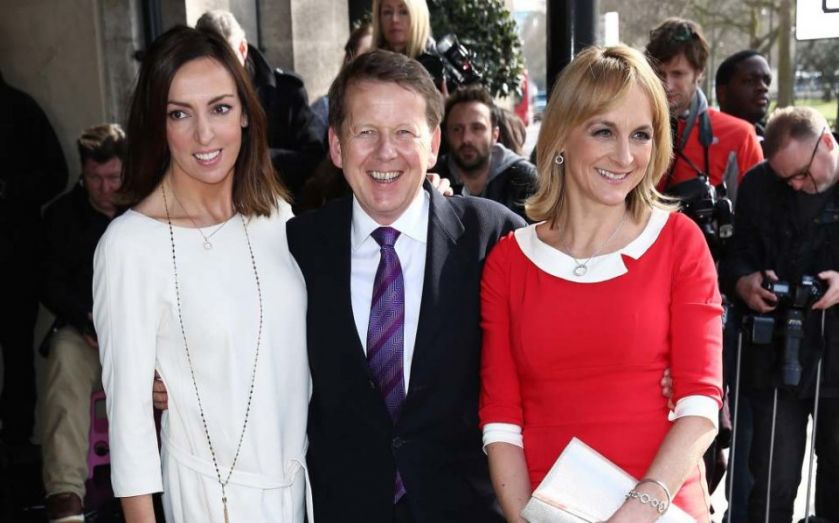 With the BBC preparing to go to war with David Cameron over the broadcaster's future, Breakfast Show host Bill Turnbull's balls-up couldn't have come at a better time. Turnball made a little slip on national television yesterday morning, confusing the words "customer" and "client" with a most unsavoury outcome.
It's not the first time the BBC have been this wound up with the Tories. In 2010, shortly after the General Election, two separate BBC presenters made the exact same gaffe while discussing Conservative MP Jeremy Hunt.
First, Radio 4 anchorman Jim Naughtie read out a routine announcement about the station's upcoming features. What he meant to say was: "First up, after the news, we're going to be talking to Jeremy Hunt, the Culture Secretary …" But the hard "C" in "Culture" slipped, landing in front of the minister's surname.
Another disaster followed on Radio 4's Start the Week programme with Andrew Marr, who was discussing Naughtie's Freudian slip with studio guests. "We're not going to repeat in quite the terms it happened," Marr promised – and then went ahead and did exactly that. To make it a treble, Home Office minister Nick Herbert did the same in the Commons that afternoon when he meant to say "cut". Austerity is clearly a thorny issue…