Banks come to fore as sector to report results – London Report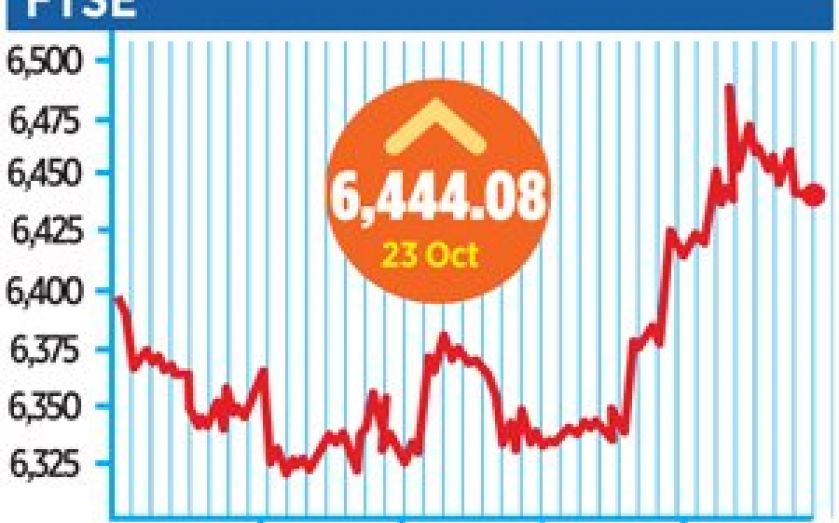 BANKING results season is upon us, with three of the big four reporting this week. And on the economic front, third-quarter GDP figures are expected to show that the economy is slowing down due to weaker const­ru­ct­ion and manufacturing output.
Corporates Royal Dutch Shell and BG Group also report in with updates, as does sector peer BP tomorrow.
Also away from the banking sector, GlaxoSmithKline and BT will also update the market.
However, results week kicks off with advertising giant WPP issuing a trading statement today.
The company's reports are always closely studied, as much for what they say about the global economy as for what they say about the company's performance.
Lloyds gets the banking ball rolling on Wednesday with its third-quarter update.
Good figures will give a boost to the forthcoming £2bn or so share sale to the public, which might be scheduled for the spring.
"Further broad progress is expected, underwritten by ongoing exposure to the recovering UK economy and group cost reduction.
"Hopes that disappointment, following additional PPI provisions announced at its interim results, will not be repeated, persist, while the board's previously stated intention to increase dividends over the medium term, will potentially be stressed again," reckons Keith Bowman at Hargreaves Lansdown.
Barclays reports on Thursday in the wake of a slightly surprising announcement from executive chairman John McFarlane that big bonuses are bad for the culture of a bank.
On Friday, RBS issues its third-quarter results. Investec expects a more modest "beat", with adjusted operating profit of £1.1bn, eight per cent ahead of the company-compiled consensus of £1bn.
Other notable reports this week:
Today: TNT Express.
Tomorrow: St James's Place.
Wednesday: Stagecoach Group, Petra Diamonds, Next, Standard Life, British American Tobacco and Telecity.
Thursday: Smith & Nephew, Millennium & Copthorne Hotels, Aviva, Laird, Henderson Group, KAZ Minerals and Playtech.
Friday: International Consolidated Airlines Group, Royal Bank of Scotland, Synergy Health, Pets at Home Group and Berendsen.