Airbus climbs on board mission to send humans into space… for £310m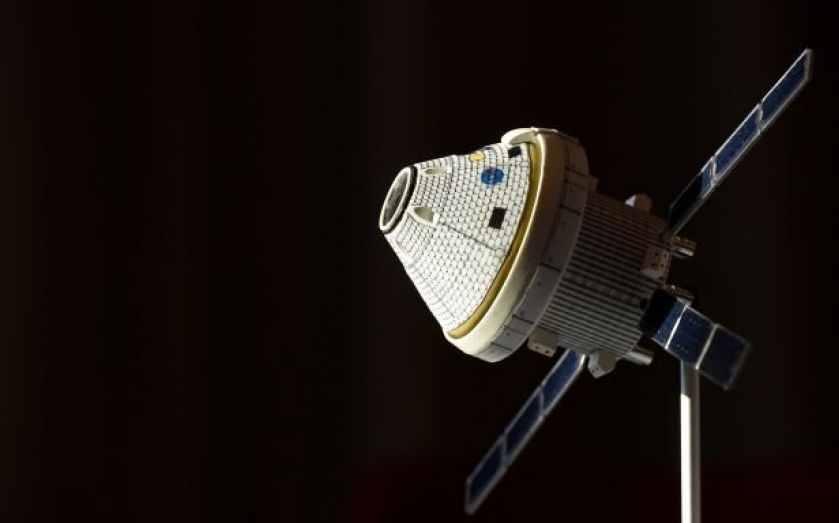 Airbus has signed a contract with the European Space Agency (ESA) to build part of the US Orion vehicle, which is being designed to carry humans into space.
The aircraft manufacturer will design a back section of the new spaceship – the part responsible for propelling it up into space. It will also carry the essentials for human survival, like air and water.
valued at €390m (£310m), the contract was signed by officials from the two parties in Berlin. Witnesses present included representatives from the German federal government, the German space agency, NASA and US industry.
An initial, unmanned flight test due to take place late in 2017. If the test is successful, Orion will be used to transport humans first to an asteroid and then to Mars.
"It is of course my wish to have a European astronaut – a man or a woman – on board the Orion capsule sometime in the next decade," Thomas Reiter, ESA's human space flight director,
told the BBC
.
"I don't think it is too far-fetched to believe that with this path we have now opened, we will get flight opportunities."
Most of the section will be developed in Germany, but some minor components will be transported from other parts of Europe. The main body of Orion is being built by the American firm Lockheed Martin.
But the US is not paying anything for the extra part being developed in Europe – it falls under a "barter agreement" between the two powers over their space activities. In return for the ESA's help with Orion, the US will cover any costs Europe incurs at the International Space Station (ISS)
between 2018 and 2020.
Long-term, it is hoped that this will lead to an ongoing relationship between the Europe and the US, in which ESA and Airbus work together to provide hardware for every Orion mission.