We need a new deal for affordable housing, empowering councils to join forces with private developers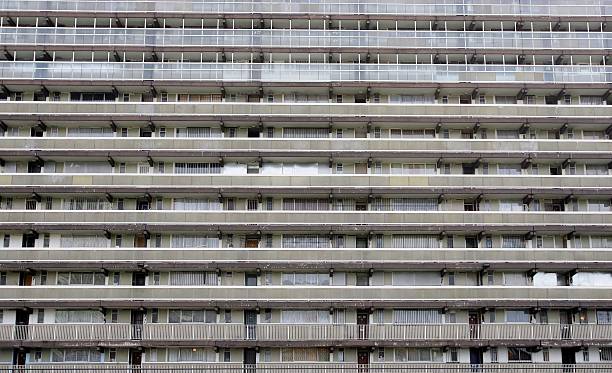 The current framework for building affordable housing is not working – the shortage is abysmal. We need a new deal between councils and private developers that puts affordability first, writes Jonathan Werran
The problematic legacy of Right to Buy, ironically first dreamed up by Labour under Frank Field, but popularised as the most successful supply side reform of the Thatcher era, is well-rehearsed.
The empowerment for social tenants to move from renting to ownership of what had been their council home revived the dream of the property-owning democracy in the 1980s. It was wonderful for central government – a seemingly free-hit policy with overwhelming public support, a paradigm which every party has sought to replicate without notable success, ever since.
From this breakthrough success though, problems have come home to roost in the failure in subsequent decades to restore and renew our housing stock. The number of new homes built to suit the needs and the pockets of the 1.2 million households on council waiting lists has withered to 6,000 a year today, from close to 60,000 thirty years ago. There are 6.2 million households in the lowest household income quintile who cannot afford to pay above what is defined as 'social rent' – defined as 50 percent of the free market rent in the locality.
We need a blueprint to flip around a failing model of traditional negotiations between developers and local authorities. If the problem is the unsatisfactory nature of trade-offs and negotiations between councils and developers, the answer is a vehicle that would put our local authorities in the driving seat for overseeing the development of the affordable homes we so badly need.
Our recent report with the Housing and Finance Institute 'Public Rental Homes – fresh perspectives' provides a solution that would require no new legislation, no capital funding or any financial or regulatory hold-ups. Hopefully, it would appeal across the political divide and match the needs of local families waiting for homes in a way that respects the individuality of place.
In this light, the concept of public rental homes is more a new way of thinking about old challenges, rather than a new device. We need a new generation of council homes, built under a new public-private partnership model which would see homes at half-market rents, designed for local needs but built by private developers.
This would be a localist solution – one based on site-by-site assessments rather than top-down planning targets.
Currently councils negotiate with developers to determine the percentage of affordable homes a scheme can provide, based on the total private unit sales. 'Affordable' rents can vary from 50 per cent of local market rents up to 90 per cent. Subsidised sales are included in the percentages. We want to flip the question to 'what percentage of private homes are needed to produce sufficient affordable homes'?
Under this model, local authorities would be responsible for identifying sites that might meet the criteria for public rental homes and initiate discussion with developers. For their part, developers would assume 100 per cent of the risk and a 20 per cent margin on both the public rental homes as well as their own private units.
We have a time-honoured political comparison to consider. In building for himself a 'Supermac' reputation that assisted his ascent to Number 10, Harold Macmillan – appointed by Churchill as housing minister – turned Labour's own weapons against them, using local government to exceed the daunting 300,000 target and power the way to his own political ascent.
In presiding over this massive increase in council housing, which was seen as the quickest route, Macmillan permitted as many subsidised local authority houses to be built as there were applications, allowing councils to borrow at cheap rates to build homes whose construction costs would be redeemed through rents.
Seven decades on, we need to revert to a mixed economy in which all housing providers can play their part. This model worked effectively in the period of cross-party consensus that saw councils build half of the nation's homes without crowding out the private sector. Today's housing challenge requires a new model for affordable housing provision that ensures we have every player on the pitch.