Screenshot: Have Bezos and Branson ushered in a new era of space tourism?
This week
**Media Moment of the Week: Badger, mushroom, snake
**Have Bezos and Branson ushered in a space tourism boom?
**No more chill for Netflix
Media Moment of the Week: Badger, mushroom, snake
Want to feel old? The iconic animated badger video (you know the one) is now almost 18 years old. Aside from lamenting where the years have gone, though, rediscovering the video is also a rather bleak reminder of how the internet has changed.
As strangers hurl abuse at each other on Twitter and governments begin to legislate against online harassment and extremism, it's weird to think there was a more innocent time, when most of us were too busy giggling over nonsensical videos about woodland creatures to worry about anything too serious. Take me back.
Have Bezos and Branson ushered in a space tourism boom?
In quick succession and with rather a lot of fanfare, two of the world's richest men — Sir Richard Branson and Jeff Bezos — have now blasted into space, proving emphatically that being a billionaire must really be boring. The extraterrestrial jaunts, carried out by Branson's Virgin Galactic and Bezos' Blue Origin, were followed by gushing statements from both tycoons about the possibilities of space travel, but there was also no shortage of criticism. Bezos — the world's richest man — struck a particular nerve when he thanked Amazon customers and staff for bankrolling his journey to space, and that's not to mention the backlash over pollution.
Politics aside, though, the question now is whether — as Branson and Bezos have both claimed — these maiden voyages will usher in a new era of space tourism. Blue Origin flogged a seat on its flight for an eye-watering $28m to an anonymous bidder (who, inexplicably, gave up his ticket due to a scheduling conflict) while Virgin Galactic has boasted of having a waiting list of several hundred people ready to climb aboard its rocket ship.
In reality, however, the prospects of a sudden surge in recreational space flights are slim. While the successful flights will have bolstered confidence, safety concerns remain a key issue. Although there's currently a moratorium on regulating the space industry, this is set to lift in 2023, opening up a whole new world of red tape. What's more, with Virgin's tickets currently priced at $250,000 a pop, space travel remains very much a plaything of the rich.
More relevant is the potential impact on the broader space economy, which has been growing quietly over the last decade. Elon Musk's SpaceX has been perhaps the most prominent player in this area, and while this is partly due to the outspoken nature of its boss, it's also due to its market-leading position. But Musk's main concern isn't space tourism. Instead, he's focused on flying astronauts to the International Space Station and plotting a return to the moon. Through his Starlink constellation he's also pioneering satellite internet services, racing against Britain's Oneweb to roll out the technology.
Much broader than space tourism, then, is the way the private sector has taken over the domain previously reserved for governments locked in bitter geopolitical wars. Fuelled largely by the personal wealth of a few individuals, the sector is now picking up pace and is forecast to generate $800bn by the end of the decade, according to analysis by UBS.
So it is perhaps investors, rather than daredevils and egomaniacs, who should be most excited about these recent celestial safaris. Virgin Galactic was the first to hit public markets when it listed in New York in 2019, and has seen its share price double in the last year to a valuation of almost $12bn. Earlier this week a new space investment firm called Seraphim raised £180m ahead of an oversubscribed stock market float in London as it looks to capitalise on an expected flood of investor interest in the sector.
It seems unlikely, then, that the exploits of Bezos and Branson will translate to a new age of space travel anytime soon. However, with a welcome splash of glamorous PR, they may just be a catalyst for a booming new industry.
No more chill for Netflix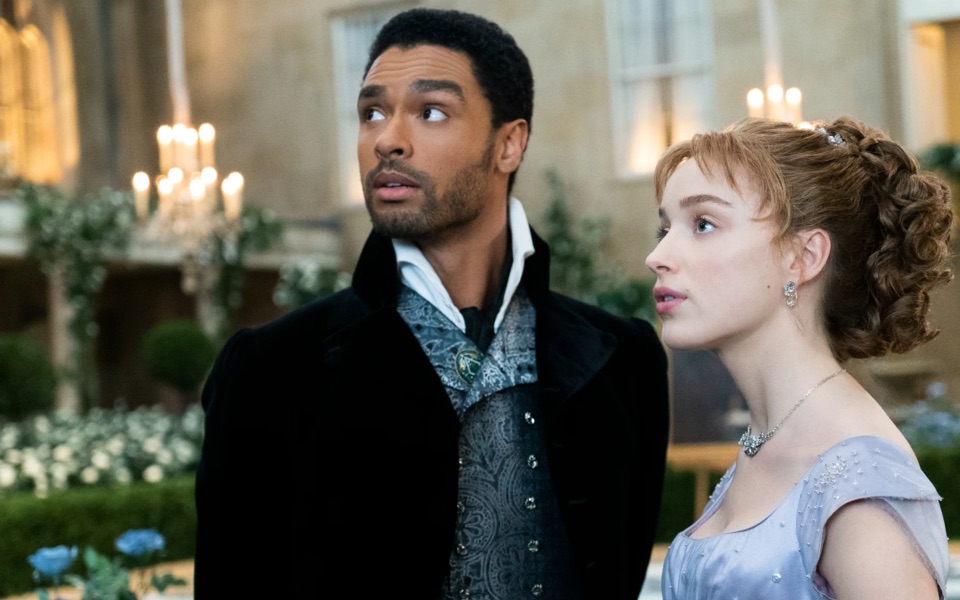 After months of speculation, it's finally happened: Netflix's colossal pandemic boom has come to an end. The streaming giant added just 1.54m new subscribers in its latest quarter — below analyst forecasts and well behind the same quarter last year, when it grew by 10.1m subs.
This, of course, was inevitable. Just as the pandemic drove demand to levels previously unheard of, so the easing of lockdown measures has sparked a drop-off in viewing. For Netflix, what went up had to come down.
There's a little more than just the cycle of a pandemic going on here, though. Over the last few years competition has gone from a gentle simmer to full-blown boiling point, with the likes of Disney, Amazon Prime, and Apple gaining ground. The recent mega-merger between Discovery and Warner Media, as well as Amazon's $8.45bn deal for James Bond studio MGM, has only ramped up the pressure.
As a result of this, production costs are also spiralling. This, of course, impacts everyone in the sector, but with Netflix only recently shifting its reliance away from debt financing, it seems the strain on its cash will only grow.
A bit of perspective is needed at this point. With more than 200m subscribers, Netflix remains the largest streaming platform by some distance. It's also continuing to deliver smash hits such as Bridgerton, Lupin and The Crown. But it is now experiencing that bittersweet feeling that comes with being incumbent market leader, and is looking back over its shoulder. The loss of roughly 430,000 subscribers in Netflix's key markets of the US and Canada over the last three months — only its third quarterly decline in 10 years — will be particularly concerning.
So the streamer must now look forward. Confirmation that Netflix is plotting a move into the video game market will be welcomed by investors, proving it's looking for new ways to retain subscribers beyond its traditional battleground of film and TV. Maybe it's also time for the platform — which has traditionally been shy on the acquisition front — to look at potential deals to bolster its content war chest. Either way it seems clear that, for the company at least, the era of Netflix and chill has come to an end.
The algorithm recommends
Some worrying proposals this week from the Home Office, which wants to overhaul the Official Secrets Act to bolster national security. Media groups warn this would see journalists treated like spies and subject to lengthy prison sentences.
The positive tech data just keeps coming, with new figures showing the number of British tech firms worth more than $10bn (dubbed decacorns) has doubled in the last six months.
The BBC has suffered a setback in its plans to relaunch BBC Three as a traditional TV channel after Ofcom opened an in-depth investigation.
Got a story? Drop me a line at james.warrington@cityam.com or on Twitter