Review: the new BMW 4 Series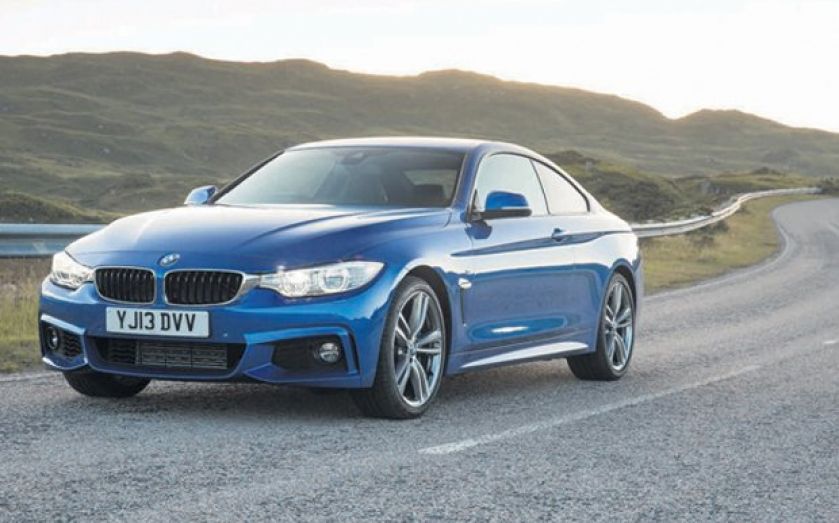 Whatever you think about the name change, this new coupé is fast, fun and excellent value for money
I used to love Opal Fruits as a kid. I would dance about the lounge with a mouthful of them, humming the theme tune to the advert. Then, in 1998, they changed the name to Starburst and I never ate one again. The same thing happened with the Marathon bar. Once it became Snickers it no longer seemed grown up enough to eat.
Such name changes rarely happen in the car industry. It's debatable how risky it is. After 30 years of calling its 3 Series coupé model, the 3 Series Coupé, BMW has decided to change it to the 4 Series, making its range numbering more logical. It's true, it hasn't always been that clear; while the numbers go from 1 to 7, there's never been a 2 or 4 Series. And though the "X" moniker may have come to signify its SUV range, there's still that pesky Z4 sportscar that sits out on its own.
So to clarify things, BMW is filling in the gaps with the introduction of the BMW 2 Series, which goes on sale in 2014, and the aforementioned 4 Series.
The 4 Series, then, will feature two fewer doors than the 3 Series, sportier performance and a more expensive price tag. But is it really worthy of its new moniker?
It does make visual sense, having undergone quite a transformation in the looks department. According to BMW, only the bonnet remains the same as the 3 Series – everything else has had a sporty revamp, including the sleek coupé roof, sculptured flanks, flared wheel arches, leaner, longer headlamps and broader hips. It all adds up to a particularly assertive-looking coupé.
Even though it had yet to be launched at the Frankfurt Motor Show, I was able to test drive it ahead of its official unveiling. My co-driver and I hootled around some of Scotland's finest highland roads on a beautiful sunny day. I got behind the wheel of the 420d and the 435i models, powered by a 2.0-litre diesel and 3.0-litre V6 petrol engine respectively. With its pleasing combination of performance, economy and reasonable price, the diesel is expected to be the more popular model, but it was the quicker petrol model that impressed me most.
The 435i is fast, powerful, and rides very well: a real pleasure. Thanks to its impressive 0-62mph of 5.4 seconds, it rattled through the Scottish glens past other cars and it would have been easy to sail up to its top speed of 155mph, if only the law had permitted it. It's wider and lower than the 3 Series saloon so, with a lower centre of gravity, handling is noticeably improved.
It's a far more comfortable place to travel, too. On the inside, our test car – in luxury trim – looked similar to the 3 Series saloon but with fancier materials and sophisticated, frameless doors. I particularly liked the way the seatbelt automatically slides forward to greet you when you sit in the driver's seat, like a butler handing you a tie. It makes it much easier to buckle up, with no reaching behind to fumble for the belt.
There is, though, an unexpected amount of road noise, which detracts a little from the premium experience. Otherwise, this car has many of the sporty qualities you'd expect from a more expensive performance car. It feels like a lot of car for the money, and who can argue with that?
THE FACTS: BMW 435i
PRICE: £40,795
0-62MPH: 5.4 secs
TOP SPEED: 155mph
CO2 G/KM: 185g/km
MPG COMBINED: 35.8mpg
The VERDICT:
DESIGN Five Stars
PERFORMANCE Four Stars
PRACTICALITY Four Stars
VALUE FOR MONEY Three Stars