Pershing ends 2015 with a 20.5 per cent loss thanks to falling Valeant Pharmaceuticals share price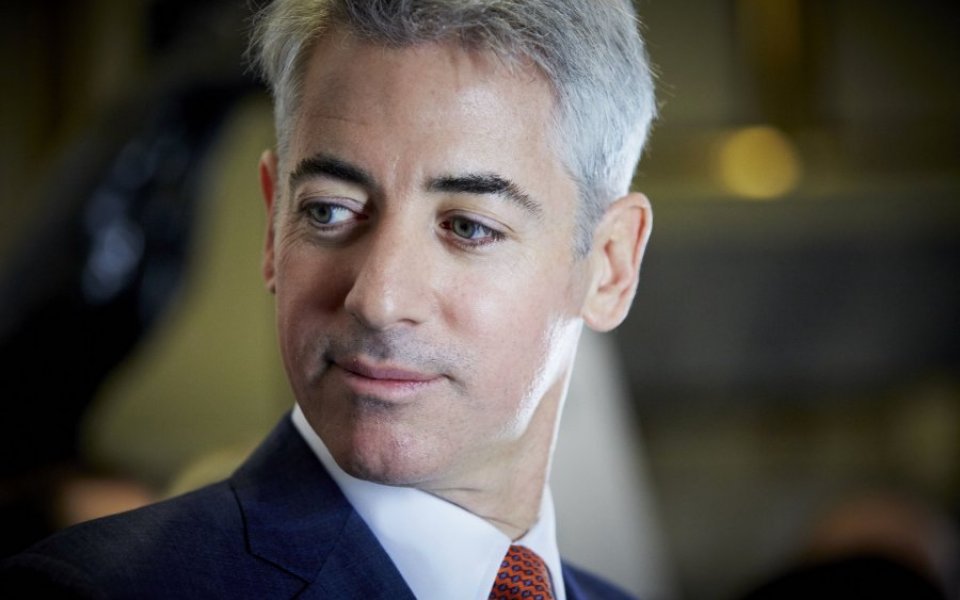 Pershing Square, the hedge fund owned and run by Bill Ackman, made a 20.5 per cent loss in 2015, thanks to the battering Valeant Pharmaceuticals, one of its biggest holdings, took last year.
Pershing's fund Pershing Square Capital Management was up just 0.3 per cent in the month of December, with a net asset value per share of $20.96. Year on year returns fell 20.5 per cent however.
Ackman warned investors two weeks ago that 2015 was on track to be the worst performance year in Pershing Square's history, even worse than 2008 during the financial crisis when the funds declined by 12 to 13 per cent.
He said in a letter to investors in December:
Our principal focus is the underlying business progress of our portfolio companies, which we determine largely based on our assessment of the discounted cash flows we expect them to generate over time. By this measure, we believe that the intrinsic value of the portfolio increased materially over the course of the year. [But] the mark-to-market value of our portfolio has declined substantially since the beginning of the year.
The fund's performance compares to an average three per cent increase in returns from investments in the S&P 500 over the year, and an 8.8 per cent rise on the index in the fourth quarter of 2015.
The company said Valeant was the main reason for its losses, or "detractor" in its portfolio, as its "stock price declined significantly in the quarter, and the previous three months, as a result of statements by politicians regarding drug price increases, subpoenas from regulators, attacks by short sellers, and the termination of Valeant's relationship with Philidor, a specialty pharmacy distribution channel used for dermatology products."
The pharmacy group was accused of avoiding some systems put in place to control medicine prices.
It added that "while we believe that 2016 cash earnings will likely be somewhat lower than our initial estimate, we do not believe that Valeant's long-term earnings prospects have materially changed."
Ackman defended Pershing's decision to increase its stake in the embattled pharma company, saying it had taken into account the recent allegations about its relationship with Philidor and made the most of stock volatility and "extremely low" share prices. He said it offered "a compelling reward for the potential risk."
If Valeant stock rises to $165 or more by January 2017, from a current price of around $102, Pershing stands to make more than 10 times its net investment over this period, Ackman said.
Pershing was one of the industry's best performers in 2014, making a 40 per cent gain in returns. The fund's current assets under management are worth $5.2bn (£3.6bn).