Now Londoners can get food from a Michelin-starred chef delivered to their door with new app Godo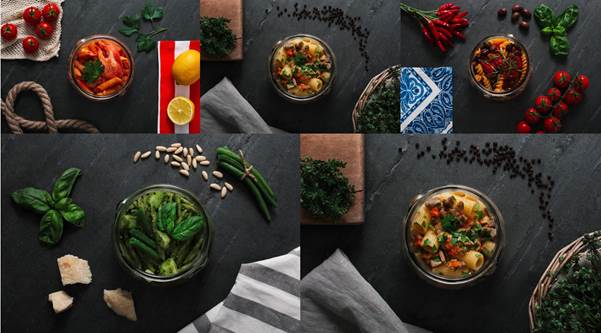 We've all been there: home from the office late and can't be bothered to cook… But now you can get a takeaway in style with a new app delivering food from a Michelin-starred chef to your door.
Italian food brand Godo has launched an app which allows users in the City, Canary Wharf and Mayfair to order Italian pasta dishes cooked by Tommaso Arrigoni, the head chef at Innocenti Evasioni in Milan, on their phone for lunch or dinner.
From today, you can order to Canary Wharf, Mayfair, Belgravia, Knightsbridge and Chelsea, or anywhere in the City with an EC postcode, from Liverpool Street, to St Pauls and Moorgate.
The meals on offer include penne rigate with lobster, fusilloni alla Mediterranea, and rigatoni with zeri Lamb ragu. There are even gluten-free options.
Prices for one portion of lunch or dinner start from £8 plus delivery charges, and you get free delivery for two or more portions.
Founders, and former City workers, Amin Bouafsoun and Simone Sajeva said they always found it a "real hassle" to find affordable but quality food in the City. "We'd end up in the same mediocre places, eating junk or – worse – tasteless 'health' food," they said. "Meals felt dreary and routine. We imagined another way: our favourite Italian comfort food, ordered in two taps, presented by an elegant Italian on a Vespa, all for the price of a regular takeaway."
The food is served in glass pots designed to keep the food warm, and delivered on an Italian Vespa – what else?
Keen to promote the up-market credentials of the takeaway offering, Godo says it is focusing on directly sourced ingredients and shares suppliers with The River Cafe, Alain Ducasse at the Dorchester, and Le Manoir Aux Quat Saisons.