No more UK house price bubble? Mortgage approvals fall to a 12-month low in August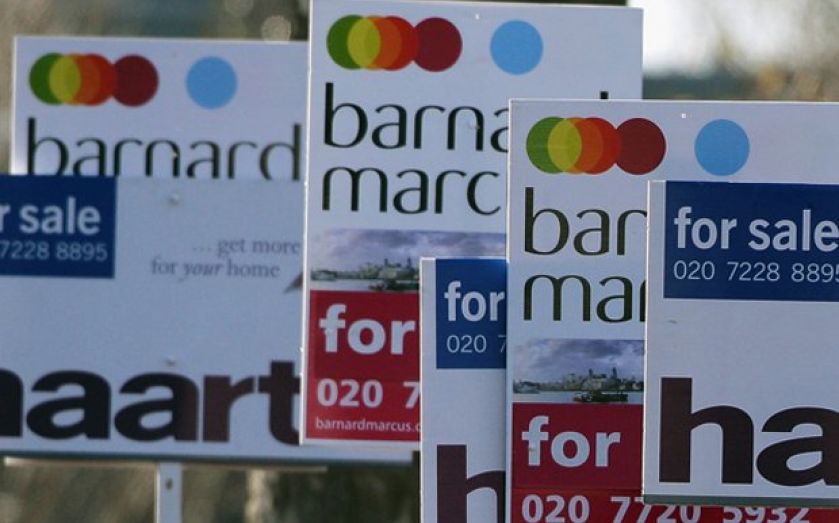 This could be the end of the house-buying frenzy of early 2014.
New mortgage approvals hit their lowest since September last year in August, figures by the British Banking Association showed today, with just 41,588 new mortgages approved during the month, down from 42,715 in July, and 14.1 per cent lower than January's 76-month high of 48,396.
The total value of new loans made fell to £9.9bn, down from £10.4bn in July. The figures suggest that, as per figures released by Halifax earlier this month, the rapid inflation of the house price "bubble" is likely to roll to a gentle halt, rather than popping spectacularly as some had feared.
The fall in approvals is partly down to the Mortgage Market Review, which came into effect at the end of April and placed restrictions on how much and to whom banks could lend. The new criteria meant lenders could not award mortgages of more than 4.5 times borrowers' income, and they had to undergo a "stress test" to ensure they will still be able to repay their loans if interest rates suddenly rise sharply.
Howard Archer of IHS Global Insight said he expects house prices to increase "at a more restrained rate" of between 1.5 per cent and two per cent in the final four months of 2014, and then another six per cent in 2015.
But he also suggested buyer interest "is likely to stay reasonably healthy even if it has come off peak levels", because consumer confidence and rising employment should push it up. He added that the biggest effect on house buying is likely to come from restricted supply.
Although there are some signs that limited supply of houses is currently easing as an overall factor pushing up house prices, it is likely to remain a significant influence in some regions over the coming months. Hometrack's August survey reported that "weaker demand and increasing supply over the last six months have reduced the upward pressure on house prices".