Italian Bank Monte dei Paschi plans to sell units and raise capital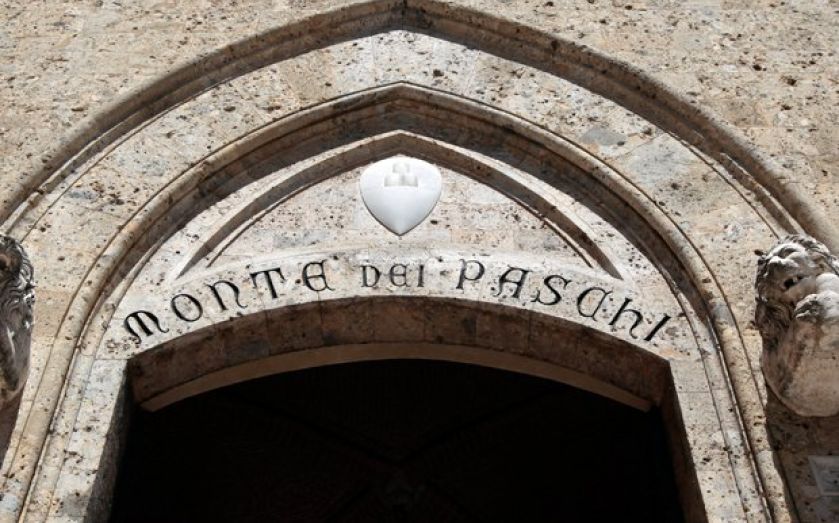 Troubled Italian Bank Monte dei Paschi plans to tap capital markets to plug its €2.1bn (£1.6bn) capital hole, the world's oldest lender said last night.
The bank is also considering selling some business units to bolster its position further.
Monte dei Paschi was the worst performer in the European Central Bank's stress tests, which identified the capital hole. If the economy worsens and bad debts rise, the bank would be left with a dangerously small capital buffer, the tests found.
Banks which failed the tests a week ago were given two weeks to unveil a plan to fill the hole.
If the plans are approved by regulators, the banks will get six months to plug any urgent gaps, and another three months to get back on track to get their overall buffers on the right track.
"Currently, the remedial actions being evaluated envisage the coverage of the entire capital shortfall through a capital increase," Monte dei Paschi said in a statement last night.
"The capital plan also envisages other non-dilutive and non interest bearing measures for the bank – including disposals of selected financial assets – in order to further improve on the bank's capital position, which has already passed the asset quality review exercise."
The capital plan also rules out converting the government bail out funds into shares, as that would mean the part-nationalisation of the bank.
And the lender has also ruled out taking any more funds from the Italian state.
It may prove a difficult time to raise funds – stock markets were buoyant earlier this year when Monte dei Paschi raised €5bn from investors, but since then conditions have worsened, as has the outlook for the Italian economy.
After the bank failed the stress tests its shares tanked as investors fled the bank. Its shares peaked at €2.73 in July, but have since collapsed to just €0.61 at closing time on Friday.