Medea, Soho Place, review: Sophie Okonedo's devastating portrait of trauma
Medea, Soho Place, review and star rating: ★★★★☆
Soho Place, the first new West End theatre to open in 50 years, has sped to relevance. The £300 million project with its spectacular rooftop balcony opened with a piece of new writing with no famous actors in it, both a bold and brave move that was well received. But the third show, Medea, is more of an obvious choice.
Most obviously, it's got proper star power. Sophie Okonedo is ravishing as the titular lead Medea from the Greek myth of Medea and Jason. She gives a rich portrait of female trauma that has a dark relevance. It's pacy, too: there's not a moment to lose interest in this one-hour-30-mins one act thriller, its witty script taken from a 1949 translation of the Greek text.
Medea has spent her life pandering to Jason but one day the enchantress, who can perform spells on people, is banished from Athens despite her lifetime of goodwill. Her partner, a gaslighting Jason, brought to the modern day with jeans on, could be a coercive controller in any of our lives. He patronises a baffled Medea who tries to come to terms with the injustice that she must flee.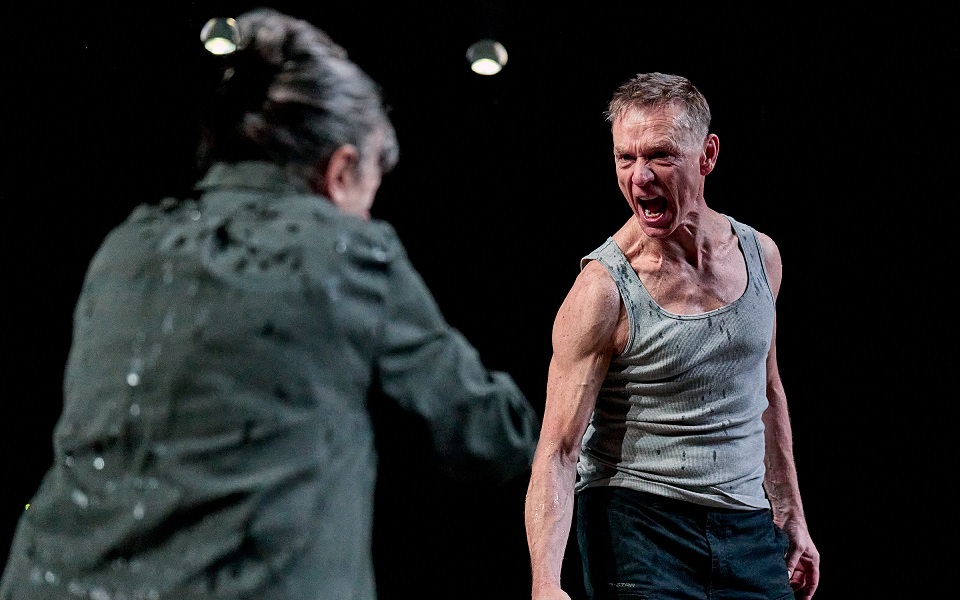 It is a complicated role but Okonedo's Medea is unputdownable. With both anger and whimsy, she builds an astonishing picture of delusion at the hands of her oppressor. With every new piece of bad news, Okonedo peers listlessly into the middle distance, her impressive animalistic movements denoting fear of her surroundings, but also an unfettered desire to do harm.
There's a lightness too, mostly through the miraculously good Ben Daniels, who delivers four male characters like that's an ordinary thing for an actor to do – and he barely leaves the stage throughout. He brings an effiteness as Aegeus but also nails the formidable Jason, who hangs over Okonedo like a bird of prey. Daniels resembles Daniel Craig in looks and sartorially, but with something like Sean Connery's attitude to equality.
There's a straightforwardly effective set designed by Vicki Mortimer that, in-the-round, projects how everything feels as if it is closing in on Medea. Daniels forever prowls around the stage in circles in Dominic Cooke's intense staging, tightening his grip. That inevitable scene of violence – fans of Greek mythology will know what I mean – had me shifting in my seat and biting my nails. Marion Bailey, who played the Queen Mother in The Crown, is also gripping, embodying the worry and dread of a thousand Grecian women as Medea's supportive nurse.
There's a whimsical air, a general lightness that mostly works, but may put off purists. Once or twice, Medea could have been left to linger on a particular feeling a little longer. But mostly Okonedo proves she's one of Britain's best, laying down a masterful performance to be devoured.
Medea plays at Soho Place until 22 April; book tickets online