London's best steamed buns: Where to find the ultimate street-food snack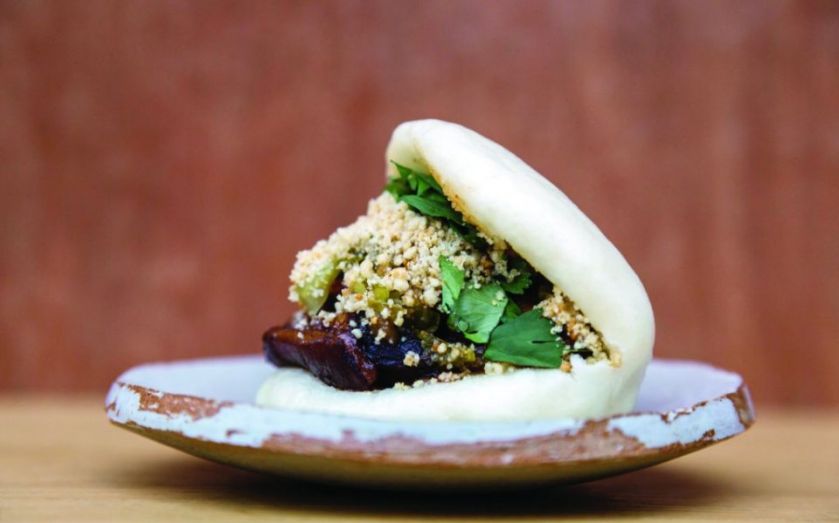 Steamed buns – variously known as baozi, bao, humbow, nunu, bakpau, bausak, pow – are quite possibly the best thing ever. East Asian countries including Korea, Taiwan, China and Japan all have their own take on this light, fluffy package of sweet or savoury goodness. Thankfully, London has plenty of places you can pick them up. Here, in tribute to this king among snacks, are some of our favourite baozi vendors.
BAOZI INN, CHINA TOWN
Baozi Inn in the heart of China Town has so much confidence in its buns it names the restaurant after them. The northern-Chinese canteen is fairly typical of the area, complete with menus with pictures on and barely enough space to swing a waving cat. The globular buns are stuffed with rich fillings including egg and spinach, and pork.
25 Newport Court, WC2H 7JS, 020 7287 6877, baoziinnlondon.com
YUM BUN, STREET FEAST DALSTON
Lisa Meyer had the idea for Yum Bun after her brother returned from New York raving about the Chinese street-food he'd eaten there. She perfected the recipe, came up with some of her own fillings and started a stall in Broadway Market. All are delicious, but opt for the slow-roast pork, cucumber, spring onion and hoi-sin (£3.50) for one of the best steamed buns in London.
Find them at Street Feast Dalston every Friday and Saturday this month. Call 07919 408 221 or visit yumbun.com
FLESH & BUNS, COVENT GARDEN
The founders behind cult Kensington ramen café Bone Daddies have set up provocatively-named Flesh & Buns in Covent Garden. The concept is simple – pick your flesh and fill your buns. The Japanese-style buns are served in a casual, Izakaya-style setting, and there are some quality ingredients on offer, from wagyu steak to crispy pork belly. If you can't decide, try the three-course tasting menu with a glass of Prosecco for £35.
41 Earlham Street, Covent Garden, WC2H 9LX, bonedaddies.com/flesh-and-buns, 020 7632 9500
BAO LONDON, NETIL MARKET
Bao serves up traditional Taiwanese-style buns, sliced down the middle and packed with a hefty portion of sticky braised pork and sprinkled with crushed peanuts. It's amazing.
Netil Market, Westgate St, E8 3RL, baolondon.com
JUBO, HOXTON
These Korean steamed buns come in bulgogi chicken (marinated and grilled) or slow-cooked pork varieties. They're divine.
Bedroom Bar, 68 Rivington Street, EC2A 3AY, jubolondon.com, 020 7033 0198