London Report: FTSE in slight slip but Asos crashes on Aim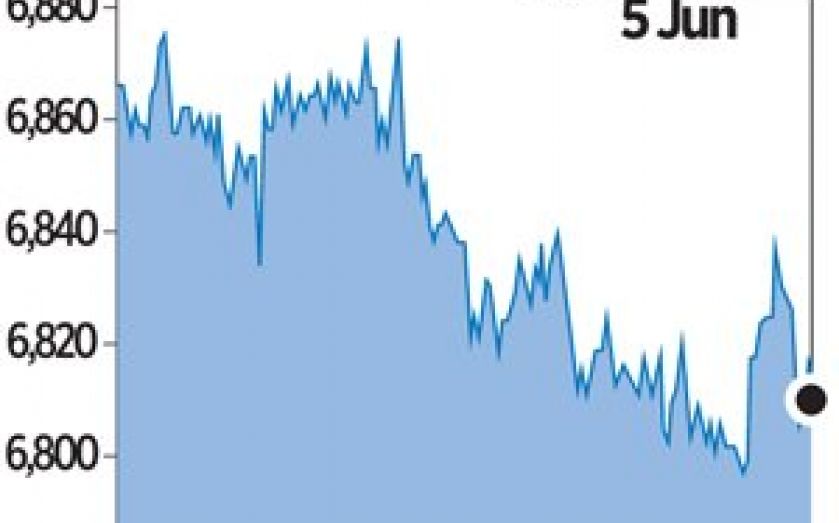 THE FTSE 100 yesterday ended lower, as the country's equities were hit by a stronger pound in the wake of a round of aggressive stimulus measures from the European Central Bank.
As the ECB cut its main lending rate to 0.15 per cent from 0.25 per cent – and the interest rate on its deposit facility to minus 0.1 per cent from zero per cent – London fell 0.08 per cent (5.14 points) to close on 6,813.49.
Shares in medical devices firm Smith & Nephew were up 24p to 1,088p, a rise of more than two per cent, amid speculation that a second potential suitor had been looking at a take over of the business.
Medtronic is the latest name to be linked to the Hull-based firm, just days after rival US firm Stryker was forced to confirm that it had no current interest in a take over bid.
Housebuilder Persimmon was the biggest faller after Halifax recorded the strongest monthly uplift in house prices since 2002, fuelling expectations that the Bank of England would take steps to cool the current property boom.
While its shares fell more than five per cent or 70p to 1,262p, rival Bellway was 31p higher at 1,436p after it reported an 11 per cent rise in its weekly reservation rate.
Other big climbers were avionics firm Meggitt up 23.4p at 517.5p, construction and industrial equipment rental group Ashtead up 17p at 917p, and United Utilities, the UK's largest listed water company, ahead 15p at 883p.
On Aim, there was a massive fall for British online fashion retailer Asos – once the darling of the market as it attracted internet-savvy consumers – after it warned full-year profits would miss forecasts by 30 per cent because the strong pound had forced it to cut prices in foreign markets.
It had £1.2bn wiped off its market value as its shares plummeted by 31 per cent or 1,403p lower at 3,120p.
Asos' warning that it had increased promotional activity in the womenswear sector had a knock on effect, with Primark owner Associated British Foods falling 14p to 3,034p and Next slipping 5p to 6,640p.
Outside the top flight, Asos rival Boohoo.com fell 4.5p to 45p and Superdry firm SuperGroup dipped 12p to 1,098p.