John Lewis sets the bar for Christmas trading with healthy 2.3 per cent growth in festive week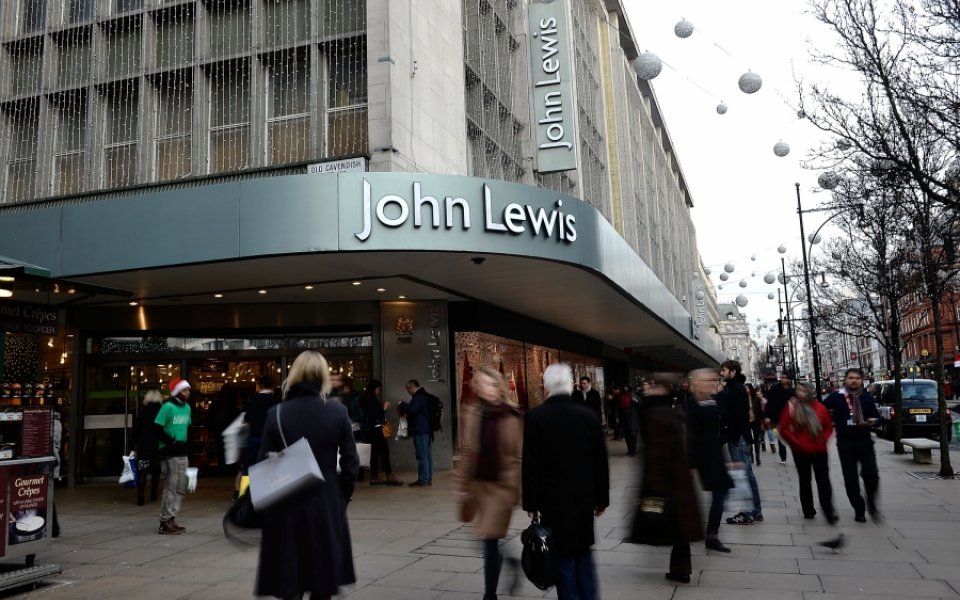 The high street can breathe a sigh of relief if bellwether John Lewis is anything to go by: sales at the department store during Christmas week were up a healthy 2.3 per cent on 2014.
The retailer, which last year celebrated its 150th anniversary, posted sales of £129.2m in the week to 26 December.
The shopping days before Christmas were busy, with customers making last minute purchases in-store and using the click and collect service until closing on Christmas Eve. Online sales surged 25.1 per cent on last year, while there was a record number of customers using John Lewis' app.
Electrical and home technology was the best performing category, up 2.8 per cent, with tablets and computing rising 21 per cent against last year. Photo and print rose 12.4 per cent, while audio and connected home was up 5.9 per cent.
Fashion sales climbed 2.7 per cent, with jewellery and watches performing particularly well, up 23.3 per cent, while beauty was up 24.1 per cent.
Sales of kids' toys and books rose 24.1 per cent.
Gift food and seasonal items had an exceptional week, up 49.2 per cent, but this was not enough to lift the home division up more than a modest 0.7 per cent increase.
The online clearance sale started at 5pm on Christmas Eve, with orders up 17.7 per cent in the first full hour compared with the same period last year. The first day of clearance in stores was 28 December – a day later than last year.
Andy Street, managing director of John Lewis, said: "This was a busy week for us. Customers were shopping right until the last moment before Christmas, helped by the extension of our click & collect service to Christmas Eve.
"We are now in the final week of our peak trading period with clearance in full swing across our shops and online and we are seeing customers continue to enjoy our reductions across Fashion, Home and EHT."
John Lewis will issue a full trading statement, covering the six week Christmas period, on 6 January.