Janet Yellen: Markets unmoved amid second day of testimony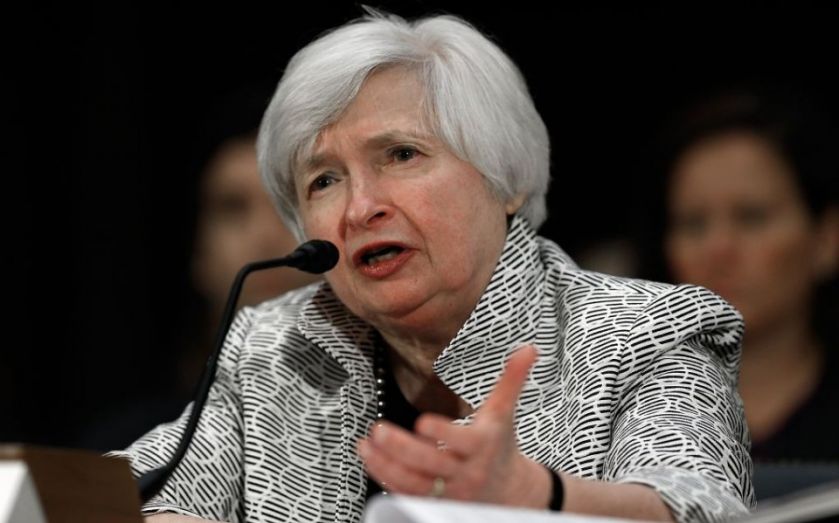 Markets were largely unconcerned during the second day of testimony by Federal reserve chair Janet Yellen, who is speaking before the Senate Bank Committee.
The S&P 500 was trading flat today at 2114.97 points, while the Dow Jones Industrial Average also remained flat. In Europe, the FTSE 100 closed down 0.3 per cent, while the French CAC and German DAX were flat.
Yesterday, Yellen said rate-setters would drop "patience" before a hike, but didn't indicate when this would be. "Patience" signals markets will have at least two meetings, which occur every six weeks or so, without a rate rise, unless economic data develops in a way that's wildly different to current expectations.
Her comments pushed US stock markets higher, with the S&P 500 recording a new intraday high at 2,117.99. The Dow Jones industrial average added more than 100 points, setting a new intraday record of 18,231.09.
In Europe, sentiment was helped by Yellen's assurances that a rate hike was not imminent, as markets had already been rallying on Eurozone finance ministers' acceptance of reform proposals submitted by Greece.
However, Yellen stressed that any changes in future policy will be largely dependent on the outlook for inflation.
"Provided that labour market conditions continue to improve and further improvement is expected, the Committee anticipates that it will be appropriate to raise the target range for the federal funds rate when, on the basis of incoming data, the committee is reasonably confident that inflation will move back over the medium term towards our 2 per cent objective," she said.
Core inflation – which strips out more volatile food and energy prices – is currently estimated at 1.6 per cent. This is well below the Federal Reserve's target of two per cent.