The Ivy restaurant sell-off: Caprice Holdings auctioning famous oak doors for Child Bereavement UK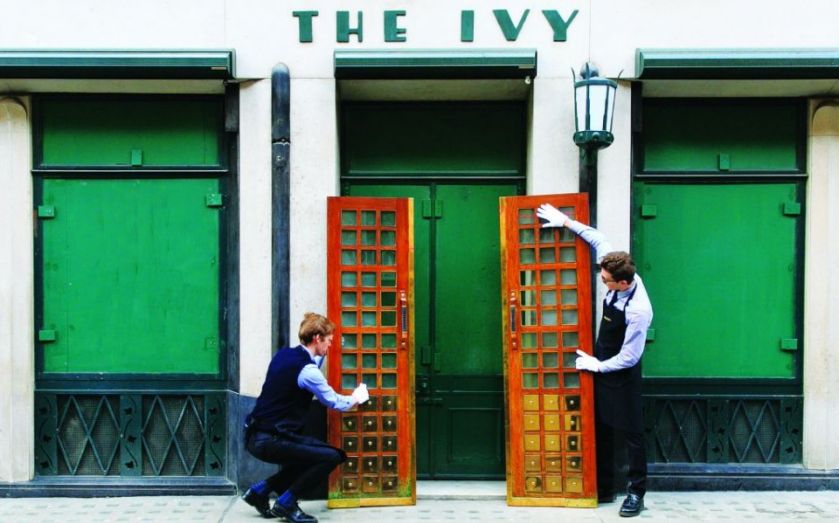 The Ivy restaurant's famous oak doors parted company with the building yesterday, ending an era during which they have ushered in everyone from Laurence Olivier to Princess Margaret, plus many a politician and captain of industry.
But the disappearing doors do not mean Charing Cross's most well-known restaurant has had its day. Owner Caprice Holdings is auctioning them off – along with a wide mixture of art and paraphernalia – at Sotheby's on 25 March, in aid of Child Bereavement UK.
Caprice owner Richard Caring said that now that The Ivy is being revamped, "I thought it would be a good opportunity to offer people the chance to own some of its history." Items to be auctioned range from pieces of art by Bridget Riley and Allen Jones to cocktail shakers, the sign for the ladies' toilet and even the doormat.
Sotheby's expert David MacDonald said "People always think of The Ivy and celebrities, but it has also been where men propose to their girlfriends and businessmen have closed a deal or celebrated a bonus. Some items are worth thousands, but you could pick up a set of napkins for around £60."