If you want to make money out of robots, these are the top sectors to invest in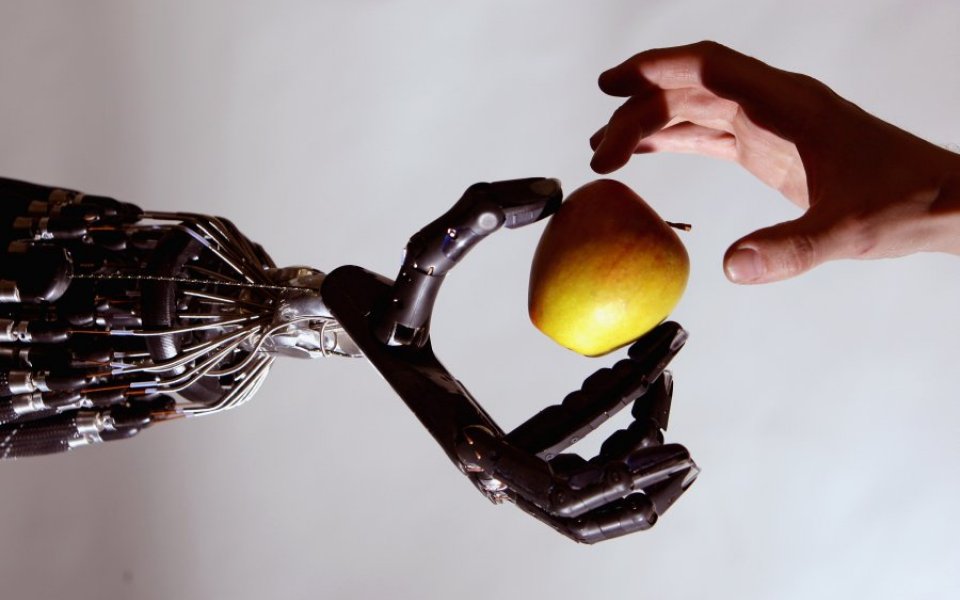 We've been told robots are coming to steal our jobs about a million times, but the truth is that if you invest your money wisely, you could benefit from the evolution of robotic technologies.
Global robot sales grew for the third year running last year, up 29 per cent from 2013, and according to a new report by Bank of America Merill Lynch (BofAML) the robot market will be worth a massive $153bn (£100bn) by 2020.
"Robots and AI are becoming an integral part of our daily lives as providers of labour, mobility, safety, convenience, and entertainment," they say.
And once fully integrated, the bank predicts robots will boost productivity by 30 per cent in many industries, while cutting manufacturing labour costs by up to 33 per cent.
So if you're an investor looking to make the most of these novel technologies, where should you put your money? BofAML has highlighted these key entry points in the business of robots.
Aerospace & Defence
Around the world, governments have increased their adoption of robots as part of their military and defense systems, with drones really taking the biscuit.
Not only is it safer than putting human lives on the front line, AI is cheaper, quicker and more accurate.
It's no surprise, then, that global military spend on robots is growing at 10.3 per cent a year on average, and investment is expected to reach $7.5bn a year by 2018.
Autos and transport
Self-driving cars are all the rage – the autonomous vehicle, when it become mainstream, will be able to operate without human input, using only sensors, radars, cameras and a few other technologies to find their way around.
They'll free up driving time for humans, reduce the number of road accidents and save a lot of money for car makers.
Overall, self-driving vehicles are expected to create a $87bn solutions market for manufacturers, parts suppliers and technology companies by 2030.
Finance
Fintech is nothing new, but so far we've just scratched the surface of the technology this sector is going to give us.
Advances in computing technology, machine learning, and user-friendly interfaces such as voice and facial recognition will bring profound changes to how financial firms operate.
BofAML predicts that robots will really flourish in finance when current 18-34-year-olds start managing their money in earnest. In the US alone they are expected to hold $7trn in liquid assets by 2018, and they are also set to inherit around $30-40trn from baby boomers in the coming decades.
Healthcare
The global market for medical robotics and computer-assisted surgical equipment is expected to reach $18bn by 2022.
Key drivers include growing demand for robotic surgeries and the introduction of advanced technologies like imaging systems. The rise of robotics in healthcare is already clear – 570,000 robo-surgery procedures were performed in 2014, compared to just 1,000 in 2000.
An extra factor pushing robots into the healthcare industry is rising life expectancy. With populations rapidly ageing across the world, the "care-bot" market alone, which is based on the creation or robots to care for old people, is expected to grow rapidly.
Industrials
Easily programmed to manipulate and move objects, industrial robots are going down a storm in the industrials sector.
This is partly because their prices are declining so quickly – the cost of a robotic welder, for example, went down from $182,000 in 2005 to $133,000 in 2014.
Looking ahead, performance of robotic systems is expected to improve by five per cent each year – and it is estimated that we are on the verge of reaching the point where manufacturers replace humans with robots in a huge number of manual roles.
The global industrial robot market is expected to more than double in value from $10.7bn in 2014 to $24bn in 2024.
Services
Ranging from domestic helpers to educational assistants and security-bots, "services" robots are cropping up in many aspects of our day-to-day lives.
They work autonomously or semi-autonomously to improve the wellbeing of humans, and in 2014 the market for domestic robots alone reached $2.2bn, with 4.7m robots sold – a 28 per cent rise from the previous year.
Domestic robots are expected to be the biggest force in the services category over the coming years, with their market value set to reach $12.2bn in 2018.