HSBC earnings soar as one-off expenses drop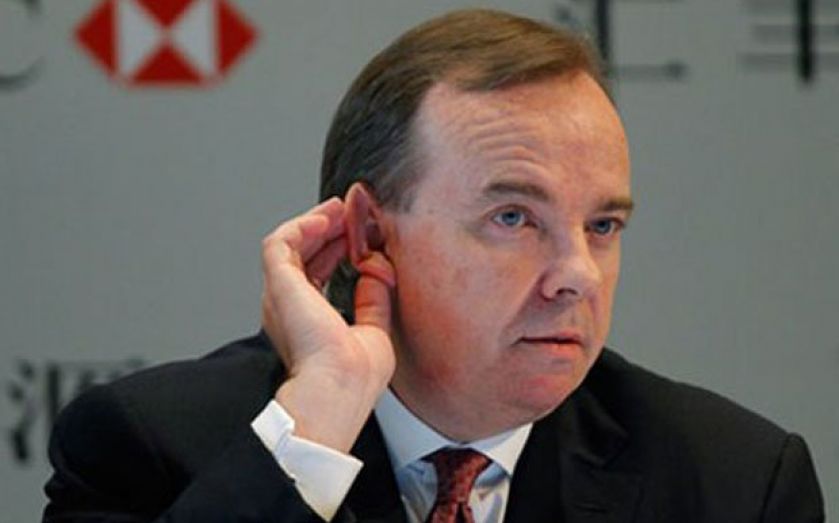 HSBC said yesterday that growth in Hong Kong and lower costs had helped push underlying profits 10 per cent higher to $5.06bn in the third quarter of the year, as the bank revealed it is being investigated in the worldwide foreign exchange probe.
The bank said reported profits were up 30 per cent at $4.5bn on stable revenues of $15.8bn, as it disposed of assets, reassessed the value of some of its debts and paid out less in fines and customer redress.
The amount handed over to settle UK complaints, including PPI compensation, fell from $840m a year ago to $428m, while last year's $1.9bn fine for money laundering failures was not repeated.
Overall operating expenses fell four per cent on last year to $9.6bn, though underlying costs rose to reflect wage inflation and regulatory spending. "There continues to be significant regulatory uncertainty on the horizon," said chief executive Stuart Gulliver.
He confirmed the bank is co-operating with the Financial Conduct Authority on its currency market investigation, which has already prompted several banks to suspend staff.
"We haven't suspended anyone. It's at a very early stage and the names we've been given so far don't work for us any more," he said.
HSBC's capital ratio under Europe's CRD IV measure was 10.6 per cent, up from 10.1 per cent at the end of June.