Heathrow sets out its stall for a third runway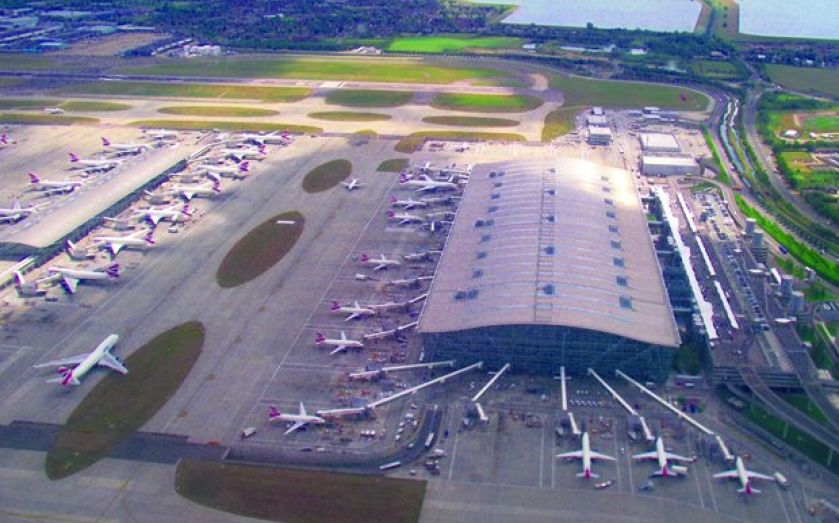 HEATHROW yesterday insisted that building a third runway at the airport is the best way to add extra flights in the south east of England.
Europe's busiest airport by passenger numbers set out three options for a new runway, which would require the demolition of up to 2,700 homes.
The airport, which is currently operating at 99 per cent capacity, also said the plans would lead to between 10 and 20 per cent fewer people affected by noise, though this would be partly achieved by airlines using quieter planes.
Heathrow also conceded that a new runway would mean the noise gets worse for some nearby residents.
The options, costing between £14bn and £18bn, would be cheaper than building a new hub as set out this week by the Mayor of London, Heathrow said ahead of its formal submission to the government's aviation commission.
Heathrow claims the runway would deliver £100bn of economic benefits.
It also argues that expansion will create 70,000 jobs, compared to "the biggest mass redundancy in UK history" if the airport were to close.
While Heathrow expects most of the project to be privately funded, it has flagged up between £4bn and £6bn of spending on roads and noise reduction that it thinks qualify for state money.
"Any investment happens because investors will make a fair return," Heathrow CEO Colin Matthews told reporters yesterday.
The airport set out possible sites for a fourth runway but gave no forecasts for costs or passenger numbers, arguing that a third runway alone will provide enough capacity until at least 2040.
The London Chamber of Commerce backed a new runway at Heathrow as "the most realistic option".
But Wandsworth Council leader Ravi Govindia derided Heathrow's pledges on noise as a "complete sham".
Boris Johnson said yesterday: "There will be more pigs flying than aircraft if we are to believe the claim that three runways at Heathrow will make less noise than two."
THE AIRPORT'S PROPOSALS AT A GLANCE
■ Heathrow's first option would see a runway built to the north west of the airport, over the Old Slade sewage works and three villages, meaning 950 homes will be demolished.
■ This option would cost £17bn and be delivered by 2026, based on a government decision by 2015 and five years in the planning process.
■ Option two: build a runway to the south west, over reservoirs and 850 homes.
■ This is a more complex plan, costing £18bn and not due until 2029.
■ Heathrow prefers these two options, considering them gentler on local residents when it comes to noise and property losses. They would lift annual flights from 480k to 740k a year, and require part of the M25 to be put in a tunnel.
■ Option three is quicker and cheaper, but more disruptive. This would see a runway to the north of the airport, demolishing 2,700 homes. This choice would take until 2025 and cost £14bn.
■ This runway would be slightly shorter, meaning bigger planes like the A380 would be unable to take off, restricting traffic to 700k flights a year.
■ Any of these options would increase Heathrow's capacity from 80m passengers a year to between 123m and 130m.
■ By comparison, the Isle of Grain estuary proposal would cost upwards of £50bn, finish in 2029 and take 130m passengers.