Real Madrid's Cristiano Ronaldo trumps Barcelona's Lionel Messi in Forbes' most valuable athlete brands 2015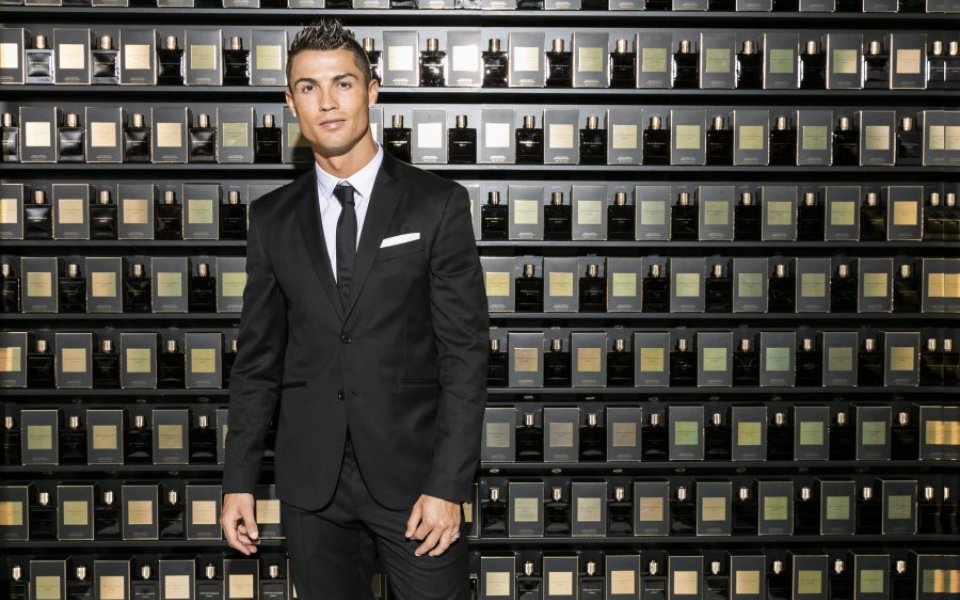 The Cristiano Ronaldo brand has been valued as the most valuable in world football, estimated to be worth £10.4m by Forbes.
The magazine claims Ronaldo has the eighth most valuable personal brand in sports and is the only footballer named in its top 10 athletes for 2015.
Lionel Messi, Ronaldo's constant companion in the world's best player debate, dropped out of the top 10 this year after being assigned a brand value of £7.8m in 2014.
Forbes calculates the brand value of a sportsman by the amount their endorsement income exceeds the average endorsement income of the year's 10 highest-earning athletes in sports.
Read more: An average Cristiano Ronaldo Facebook post is worth $143,750
Consequently, Ronaldo's brand value has fallen from £11m to £10.4m despite launching his own 'CR7' clothing line and 'Legacy' fragrance in the past year, as the average earnings for top footballers has increased.
He also earns around £14m a year from a partnership with Nike.
Earlier this year the former Manchester United player was named by sports marketing researchers Repucom as the most marketable European footballer and known by 83 per cent of people on the planet.
Top of Forbes' list sits Tiger Woods with a brand value of £19.6m followed by another golfer, Phil Mickelson, with a brand value of £18.3m.
Although Woods' performances of the green have often flattered to deceive of late, there has been little reduction in his commercial powers after he added endorsements with MusclePharm and Hero Motorcycles last year.
| | |
| --- | --- |
| Name | Brand value |
| Tiger Woods | £19.6m |
| Phil Mickelson | £18.3m |
| LeBron James | £17.6m |
| Roger Federer | £17.6m |
| Mahendra Singh Dhoni | £13.7m |
| Usain Bolt | £11.7m |
| Kevin Durant | £11.7m |
| Cristiano Ronaldo | £10.4m |
| Rory McIlroy | £7.8m |
| Floyd Mayweather Jr. | £7.5m |