Debenhams remains unloved as hedge funds pile on the pressure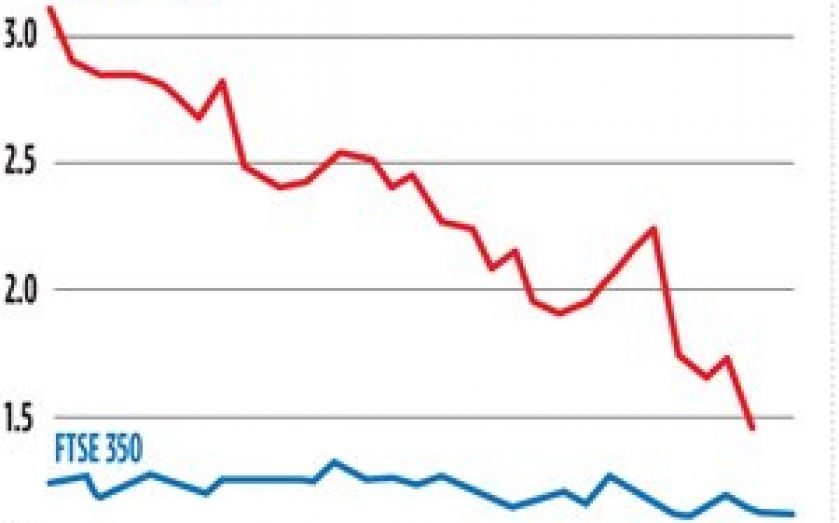 HEDGE fund bets against Debenhams have increased four- fold since the start of the year led by a short position from Marshall Wace, amid an overall decline in shorting of high street retailers, fresh figures show.
About 4.5 per cent of the company's stock is now out on loan versus 1.5 per cent just a month ago, according to figures from Markit, indicating an aggressive move by hedge funds betting that the company's price will fall.
This cements a massive ten-fold increase in Debenhams shorting interest over the last six months, as the company struggles to cope with falling trade.
Data published by the Financial Conduct Authority yesterday shows one of the biggest funds shorting Debenhams is Marshall Wace, the Mayfair-based hedge fund, which upped its bet against the company again last week.
The data shows the fund increased its net short position in Debenhams to 1.1 per cent, up from its original 0.5 per cent position taken at the start of December. The retailer declined to comment.
The negative sentiment is in contrast to a broader pullback in funds shorting retail stocks.
Data shows 1.46 per cent of retail stocks are currently out on loan versus an average of 1.1 per cent for the FTSE as a whole.
This is far below the level six months ago when over three per cent of retail stocks were out on loan, according to the Markit figures. SportsDirect and JD Sports join Debenhams in being shorted but stocks like Ocado, Next and Halfords have all seen big falls.