Co-op returns to winning ways after dark days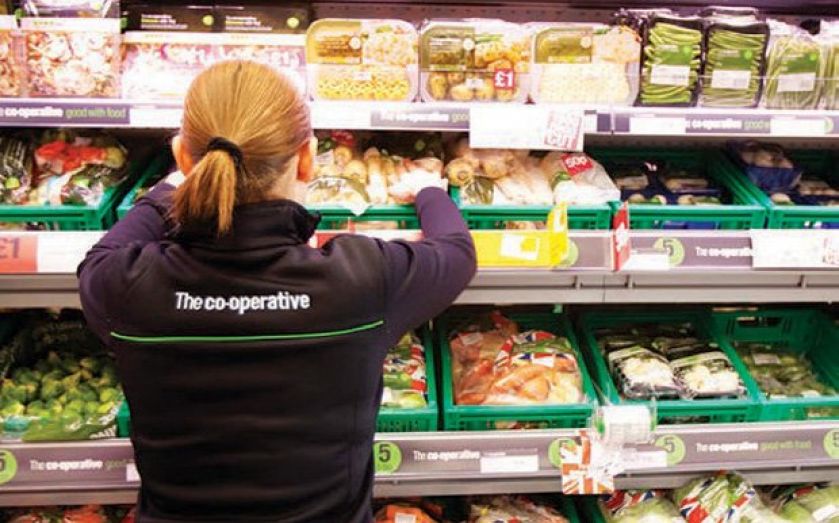 THE Co-operative Group yesterday announced a return to profit – a reversal of fortunes on the previous year's losses of £255m.
The supermarkets-to-funerals operator that almost collapsed in 2013 reported pre-tax profit of £124m for the year to 3 January, against a loss of £255m a year earlier, on revenue of £9.4bn, helped by disposals.
The mutually owned group said it had emerged from the rescue phase of a three-year turnaround as a slimmer business focused on its food stores, funerals, insurance and legal services.
It has cut net debt to £808m from £1.4bn. Chief executive Richard Penny­cook said the hard work of rebuilding the group was now under way after the completion of its rescue plan.
"A significant element of our 2014 profit relates to one-off disposal gains on the sale of our farms and pharmacy businesses and property disposals," he said. "Without these we would, at best, have broken even." Pennycook said store revamps were starting to pay off, with refurbished stores seeing "high single-digit uplifts in sales". He added: "Where we want to grow is in the convenience part of the market, [where] we're growing market share."
Britain's biggest mutual – and fifth biggest supermarket chain with a six per cent market share – was bought to its knees by a series of blunders, including the takeover of Britannia building society in 2009, an ill-fated move that resulted in it losing control of its banking arm.
It reported a loss of £2.5bn in 2013, the worst in its 150-year history.
The group's financial problems were compounded by in-fighting in its board, and the conviction for possessing illegal drugs of the former chairman of its bank, Paul Flowers.
The crises triggered a far-reaching overhaul of its governance, including a new board, led by former Asda chief executive Allan Leighton.