Caterham Group appoints new chief executive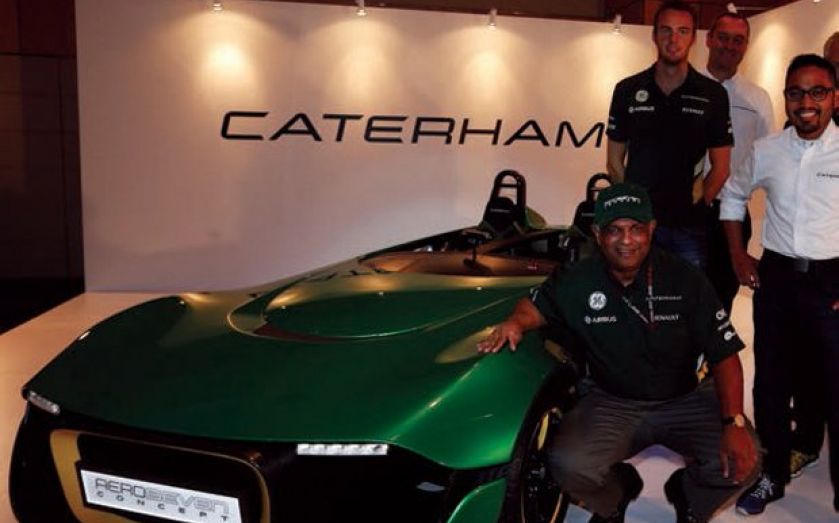 CATERHAM Group has appointed Graham Macdonald as its chief executive as the company hopes to transition into a global car business.
Macdonald will remain chief executive of the Caterham Cars division, and has taken over additional responsibility for all arms of the Caterham business – including the F1 Team, Caterham Technology and Innovation, and Caterham Composites – from last Friday.
The change comes after co-chairman Tony Fernandes outlined his plans at last month's Singapore Grand Prix for the business to move away from specialised cars and become a mainstream car maker.
Caterham also recently unveiled its first new road model for 19 years, the AeroSeven Concept, which was developed in collaboration between all divisions of Caterham's business.
"In the short time that Graham has been at the helm of Caterham Cars in what is a fascinating period of change for the brand, he has been a dynamic and steadfast leader," said Fernandes, who will remain co-chairman with Kamarudin Meranun.
"His experience and dedication is exactly what we now need to drive the Group forward into its next, exciting chapter," added Fernandes.
The company has previously manufactured specialist lightweight sports cars but it has recently announced its plans to make a SUV and city car in the future, as well as a motorbike planned for 2014.
As set out by the company Macdonald's remit in his new role is "to oversee the continuing growth and integration of the component parts of the group".
"The last year has been a whirlwind for me at the head of Caterham Cars and I'm honoured to be asked to elevate my role for the whole of the Caterham Group," Macdonald said on his appointment.
"Caterham is going through a revolution in terms of its brand proposition and status so to be at the forefront of that change is a once-in-a-lifetime opportunity for me," he added.
Caterham has also started diversifying its business recently, branching out into other sectors with projects in the marine and airline industries already underway.
PROFILE: GRAHAM MACDONALD
GRAHAM Macdonald started his career as an accountant for Pontins, the British holiday business, and gained extensive experience at strategic board level in a number of companies within a wide range of sectors including fast-moving consumer goods, logistics, manufacturing and financial services. His previous roles included companies with turnover ranging from £20m to large multinationals. Macdonald has also worked on a number of short-term projects as interim financial director and has successfully led post-merger integration as well as internal rationalisation projects. Macdonald joined Caterham Cars around five years ago as finance chief where he took on responsibility for the day-to-day finances for the group. In June 2012 he was appointed chief executive of Caterham Cars, and during the past year he has been heavily involved in the strategic development of Caterham Cars business direction.