Blockchain will lead the field in another record breaking year for UK tech investment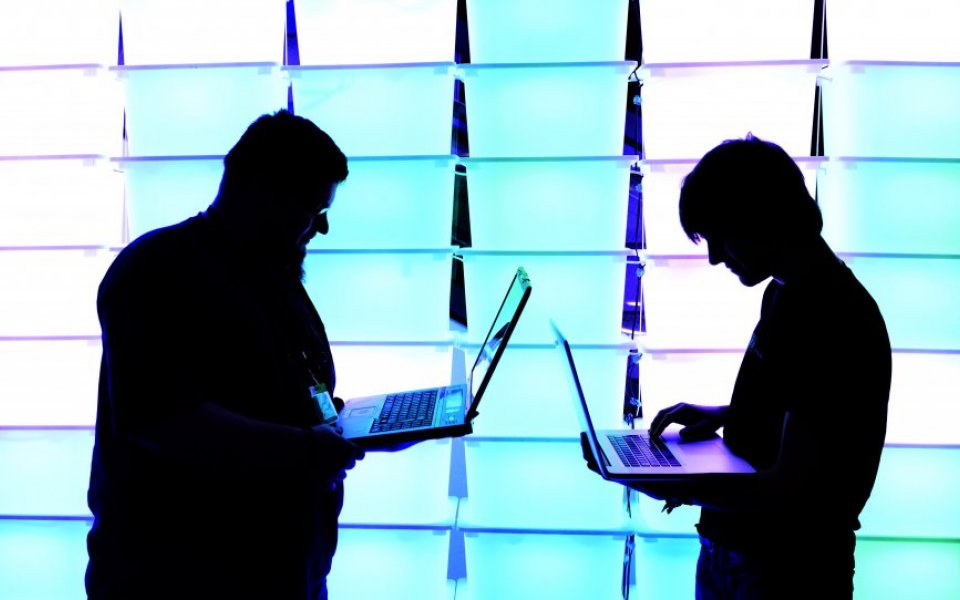 2015 was another record year for investment into the UK's tech sector. According to our latest data released today, London tech companies are leading the way, attracting over 60 per cent of the total $3.6bn invested last year.
Investors are flocking to London, attracted by the city's diverse tech scene. From fashion tech to fintech, the capital has clusters of companies across a range of sectors, providing investors with the opportunity to widen their portfolios.
As Europe's largest tech hub, London is also home to a number of scale-ups, offering strong potential for high returns on investment. In fact, according to GP Bullhound, the capital currently houses more billion dollar valuation companies than any other European city.
But from which technologies will the next wave of unicorns emerge and which sectors are investors eyeing up in 2016? I predict that this year will see significant investments in three areas: blockchain, cybertech and cleantech.
Blockchain
Not surprisingly, London's fintech sector attracted almost a quarter of all investment into London tech businesses last year – and there are no signs of this slowing in 2016.
Investors have already shown a strong appetite for platforms like peer-to-peer lending and crowdfunding, but in 2016 the focus will shift towards blockchain.
Last year was a breakthrough year for blockchain. In the space of 12 months, we saw the world's leading banks put their weight behind the technology, Nasdaq announce plans to open a blockchain platform, and the Australian stock exchange come out publicly saying it is "seriously considering" replacing its current clearing and settlement system with blockchain technology.
The blockchain platform has huge potential to revolutionise the way we exchange goods and services. It is an enabling technology. Take the music industry. A number of high profile artists, including Imogen Heap, recently put forward a strong case for using blockchain to empower musicians, by allowing them to have greater control over contracts and the way users interact with data.
As more commercially viable uses for blockchain emerge, we will see considerably more investment in blockchain startups in 2016.
Cybertech
If 2015 was a year of high profile cyber attacks, 2016 could be the year we see increased investment in companies offering solutions to prevent them.
Last year demonstrated how damaging cyber crime can be for a business and its customers, with household brands such as TalkTalk and JD Wetherspoon losing revenue and reputation following high profile attacks. The UK government's plan to invest £1.9bn in cyber security by 2020, including a new £165m Defence and Cyber Innovation Fund, is welcome news for the UK's cybertech startups.
And we are now seeing government support for the development of cybertech matched by the investor community. Recognising the strength of London's tech talent and expertise in cyber security, last year Alex van Someren of VC firm Amadeus Capital Partners co-founded Europe's first dedicated cyber security incubator programme – CyLon.
This combination of government and privately-funded support programmes is likely to create strong investor opportunities for cyber technologies in 2016. It could also be the year we see the creation of a dedicated cyber investment scheme led by our government, similar to the CIA's cyber VC arm In-Q-Tel.
Cleantech
In addition to tackling the threat of cyber attacks, 2016 will be a breakthrough year for technology that helps to combat the threat of climate change.
At the end of last year, the world's richest man Bill Gates announced a multi-billion-dollar clean energy research and development initiative. Meanwhile, mayor of London Boris Johnson joined Gates in backing the sector, outlining plans to create Europe's largest cleantech cluster in the capital. With the right level of public and private sector investment, 2016 will see more high profile backers for the cleantech sector.
London has a huge opportunity to become the cleantech capital of Europe. The city's green economy is already worth over £30bn a year, making it an attractive proposition for investors.
More importantly, clean technologies can make London a safer and more sustainable city to live in. The city's Open Data initiative, London Datastore, is just one example of how technology is being used to solve urban problems. And as London fulfils its ambition to become one of the world's leading smart cities, it is important that we continue to attract investment into green technologies.
But whether it is blockchain, cybertech or cleantech, as one of the world's leading tech hubs, with a strong culture of innovation and entrepreneurship, London is leading the way in the development of the digital economy's fastest growing sectors.
These conditions create a perfect storm for investors – opportunity and return – and 2016 will be another record-breaking year for investment into London's tech sector.