BG Group boss Andrew Gould eager to quash rival bid speculation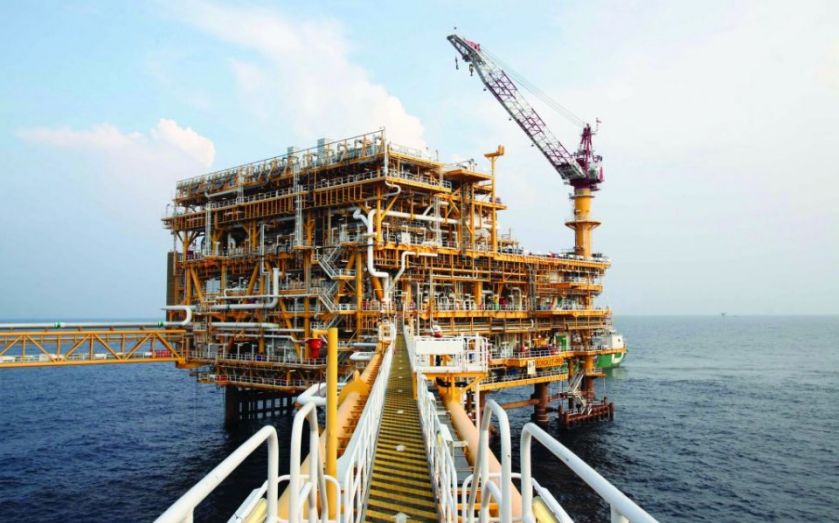 BG Group chairman Andrew Gould yesterday refused to comment on rival bids that the firm might be considering, after speculation that Exxon could be preparing to make an approach.
Gould said the BG board had assessed the Shell offer "very largely on the basis of what we felt was the ultimate potential of BG's value", and decided to recommend on that basis.
"As you know, until it closes, the board would have to consider, as a fiduciary duty, any offer, if a serious competing offer arrived," he added.
"But frankly, at this point in time, we feel that this is the best combination and unless another offer emerges I don't see any reason why that would change."
However, when pushed as to whether any competing offers had been made, Gould said: "I'm not going to disclose any more than that."
The £47bn mega-deal between Shell and British gas producer BG was confirmed yesterday, just three weeks after Shell made the initial approach to its smaller competitor.
The announcement sent BG shares shooting upwards by 26.65 per cent, and analysts pounced on the news as evidence that a wave of consolidation is set to engulf the oil market.
Augustin Eden at Accendo Markets said: "This could mark the beginning of a M&A rave, much like the one we saw in the late 1990s where all manner of small oil and gas stocks were snapped up by larger ones."
Meanwhile, Lewis Sturdy at London Capital Group said many would see the deal as "marking the bottom of the energy price slump and encourage more investors back into these areas".
He added: "Consolidation is a safer bet for commodity giants at a time when capex budgets have been slashed to cope with the falling profit margins created by the decimation in energy prices in the last year."
PROFILE: HELGE LUND 
Helge Lund joined BG Group as its chief executive only in February, after a long career in a variety of industries. The 52-year-old graduated with a master's degree in business economics from the Norwegian School of Economics and Business Administration, and attained an MBA while attending the Insead Business School in France.
Before pursuing his MBA, he served as a political adviser to Norway's Conservative Party, and after graduation in 1991 he joined the consulting firm McKinsey & Company. Throughout the 1990s and early 2000s, he worked in a range of industries, from pharmaceuticals to offshore fishing and construction to, finally, energy, when he served as chief exec of oil company AkerKvaerner. In 2004, Lund began his storied tenure as the president and chief executive of Statoil, the state-majority-owned Norwegian gas and oil company. He presided over its massive expansion throughout the past decade, garnering him the nickname "Norway's Mr Oil." Lund supports Arsenal and has a wife and two children.
PROFILE: BEN VAN BEURDEN 
Shell chief executive Ben van Beurden, 56, has been with the company for over three decades. A Dutch national, he signed up in 1983 upon attaining his master's degree in chemical engineering from Delft University of Technology in the Netherlands.
During his time with Shell, Van Beurden has worked in both the exploration/production field of the oil industry as well as the refining/processing field. His variety of executive positions include his 2005 appointment as vice president of manufacturing excellence, based in Houston, during which time he oversaw operational standards in oil refining and the manufacturing of chemicals. A year later he was named executive vice president of chemicals, based in London. Van Beurden received a seat on the executive committee in January 2013, and in 2014 later began work as the company's chief executive. A family man, Van Beurden has a wife and four children.
BEHIND THE DEAL: SIMON MACKENZIE-SMITH –BAML
1 Mackenzie-Smith is chairman of UK and Ireland corporate and investment banking at Bank of America Merrill Lynch (BAML). He joined Merrill Lynch in 1996, 13 years before it was acquired by Bank of America.
2 He has overseen dozens of major UK deals, with recent headline-making transactions including overseeing Capital & Counties' £258m fundraising in May last year. He also advised engineering firm Amec on its £2bn offer for Foster Wheeler.
3 Mackenzie-Smith is a motor enthusiast and big Top Gear fan. He is also a member of the council of the charitable foundation Heart of the City.
Also advising…
Mackenzie-Smith was joined on the deal by his BAML colleague Julian Mylchreest, co-head of global energy & power investment banking. Robey Warshaw advised BG Group, along with Goldman Sachs. Shell's in-house global M&A vice-president Gerard Paulides also helped lead the multi-billion pound deal.