Beats Studio3 Wireless review: The W1 powered Apple headphones mark a coming of age for Beats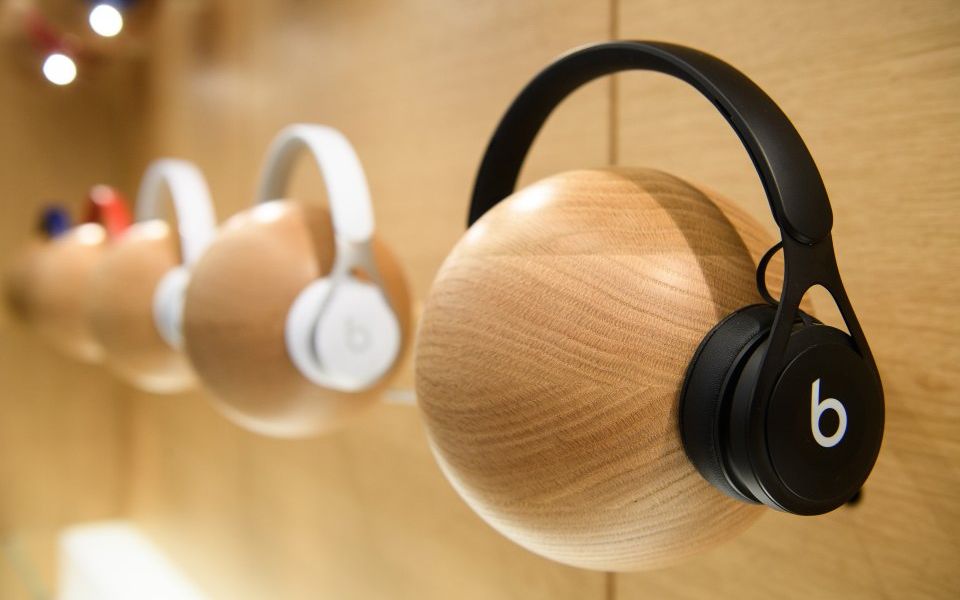 Since being taken under the protective wing of Apple's hardware team, hippity-hoppity cool-person company Beats has become the official high-end headphone of iOS. And with that came a number of critical changes.
The Beats Studio3 Wireless headphones use the same W1 chip found in the AirPods, meaning they seamlessly pair with iOS devices without much fuss (they work fine over BlueTooth with Android too, and can be connected with a regular audio cable). The magic microchip is also responsible for what Beats' marketing team claims is the "best active noise cancelling on the market", thanks to an algorithm that calibrates itself 50,000 times a second to compensate for changing surroundings. And gone is the infamous, skull-numbing and overdriven bass that Beats is known for, replaced with a more grown-up soundstage to please a broader range of users. They even look more unassuming, especially in the matte black version, and have a compact profile that doesn't stick out from the head too much.
Unsurprisingly, the active noise cancellation claims are a smidge hyperbolic. I've heard (or not heard, as it were) slightly better noise cancelling in other headphones, like the Sony MDR-1000X or Bose QC35, but not by much. If your commute has you moving between street sounds and train rumbles however, you'll notice the cancellation algorithm adjusting itself on the fly to best insulate you from exterior noise. The noise cancellation works particularly well for glasses wearers too, as the algorithm attempts to compensate for the deformation in the cups around the arms of your spectacles. Genuinely clever stuff.
Most remarkable about these headphones is their enormously long battery life, which sits around 20 hours with noise cancelling switched on, and 40 with it off. That's enough to make up for their frustrating and totally avoidable inability to switch themselves off when not in use. When the ideal case for headphones like these is on long-haul flights, that mighty juice-reserve is invaluable.
Besides some clunkiness in their construction – the on-ear controls are limited to play/pause and volume adjustments, and comprise a tacky plastic button that thuds your ear each time it's pressed – the Studio3 Wireless represent the most practical and best quality headphones for iOS and Android. You can find better sound elsewhere, but not matched with this kind of battery life and this standard of noise cancellation at this price.