Barratt, Taylor Wimpey and Bellway among 16 national house builders to sign up to government's Starter Homes initiative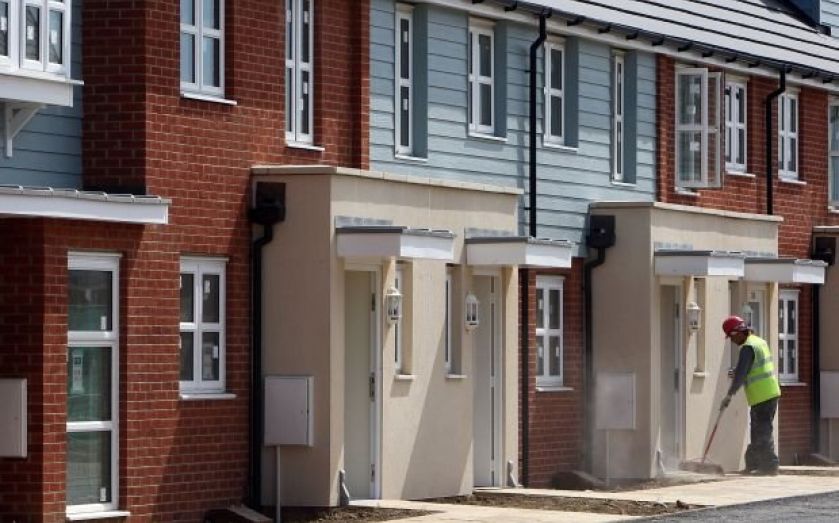 Some of the UK's biggest property developers have signed up to a new government scheme designed to help first-time buyers get a foot on the ladder.
Avant, Barratt, Taylor Wimpey and Bellway are among 16 house builders to have put their name to the scheme, which offers first-time buyers under the age of 40 a discount of 20 per cent on a new-build property.
A further 15 smaller builders, and members of the Federation of Master Builders, have also pledged their support for Starter Homes, which is expected to create 100,000 homes. The first raft of houses is expected to be available from next year.
The government is able to offer buyers the discount by changing the planning system so that planning costs and levies are dropped from under-used or "unviable" brownfield sites so that developers can sell them on for below market value.
Local authorities including the Bexley, Windsor and Maidenhead, Trafford, Poole, Wychavon, South Holland, Cheshire West and Chester, Sevenoaks and North Norfolk have pledged to support the scheme.
The launch has come six months earlier than expected. Prime Minister David Cameron had set out the plan initially at the Conservative party conference earlier this year, and it was expected to be part of his manifesto pledge.
Cameron said: "Hardworking young people want to plan for the future and enjoy the security of being able to own their own home. I want to help them do just that… This is all part of our long-term economic plan to secure a better future for Britain, making sure we are backing those who work hard and get on in life."
Stewart Baseley, executive chairman of the Home Builders Federation, added: "Increasing housing supply is a huge and complex challenge and significant barriers remain. Bringing forward more land for house building, while also enabling more first-time buyers to realise their ambition of home ownership would be another positive step on the way to tackling the housing shortage.
"The industry is keen to work with government to develop policies that would allow for more high quality homes to be built in the right places."
Sir Terry Farrell CBE, founding partner at Farrells, will sit on a design panel alongside Sir Quinlan Terry and Roger Scruton to "ensure that new homes are not only lower cost but also high quality and well-designed".
Farrell said: This panel has the potential to make a real difference. It builds on the recommendations of the Farrell Review, which highlighted the need for more proactive planning and better placemaking as we attempt to address the housing crisis, with radically higher priority given to landscape, sustainability and the public realm.
Only by planning and designing our villages, towns and cities together with local communities can we create the kind of built environment we all aspire to and should be demanding.
Below is the full list of those who have signed up so far
Major developers
Avant
Barratt
Bloor
Cala
Countryside
Crest
Linden/Galliford Try
Miller
Persimmon
Redrow
Taylor Wimpey
Bellway
Capital and Centric
Grainger
Mount Anvil
Development Securities
Smaller house builders
Affleck Property Services
Badger Building (E Anglia)
Border Craft Homes
Carr & Carr (Builders)
Entrench
Farnham Bros (Youldon & Barrett)
Humber Construction Brick Baron
John Collis Group
Keigar Homes
N London Construction
REB South West
Swale Valley Construction
Swallow Hill Homes
Swan Homes (East Midlands)
Tilbury Projects
Beattie Passiv
Local authorities
London Borough of Bexley
Poole Borough Council (South West)
Wychavon District Council (West Midlands)
South Holland District Council
Royal Borough of Windsor and Maidenhead
Trafford Council
Cheshire West and Chester Council
Sevenoaks District Council
North Norfolk District Council
The Design Panel includes:
Sir Terry Farrell
Sir Quinlan Terry
Roger Scruton
And representatives from:
Design Council
Create Streets
Royal Institute of British Architects (RIBA)
Royal Town and Planning Institute (RTPI)